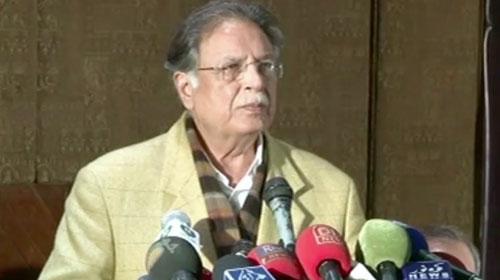 ISALAMBAD: Federal Information Minister, Pervaiz Rashid on Saturday said all the political parties have expressed reservations over the modus operandi of the National Accountability Bureau (NAB) and the Bureau has itself admitted that its system does have issues.
Talking to media persons here, the Information Minister said these issues will be resolved through the consultation and recommendations of the elected leadership of the country.
"Any steps for reforms in the NAB will be undertaken by evolving consensus among all the stakeholders," he added.
To a question in connection with the armed attack on India's Pathankot airbase, Pervaiz Rashid said the FIR of the incident was lodged in Pakistan on the recommendation of a government's committee.
He such steps will send a message across the world that Pakistan intends to resolve the issue and is not a part of the problem itself.