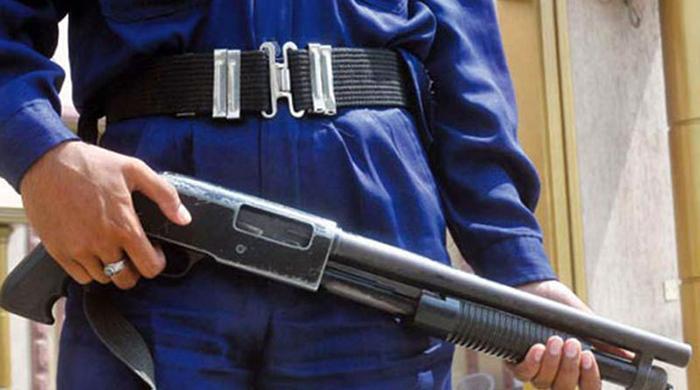 KARACHI: An eleven-year old boy was shot dead by a private security guard here at Amir Khusro Road on Sunday night.
Initial reports suggest the boy named Ali Hassan, apparently wearing a scary mask, was riding his bicycle near Bahadurabad roundabout. He came across an armed private security guard who opened fire at him, killing the eleven-year boy on the spot.
Police later arrived at the scene and took the security guard, identified as Ghulam Nabi, into custody along with his weapon, said ASP Gulshan-e-Iqbal Town.
The boy's parents and other family members came out on to the street and staged a protest over the tragic death of the young boy.