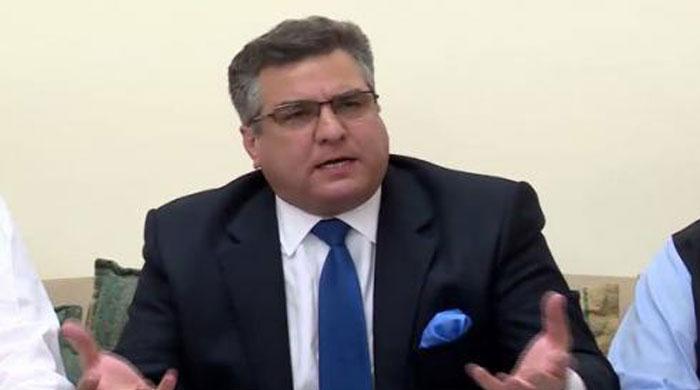 ISLAMABAD: Pakistan Muslim League-Nawaz leader Daniyal Aziz on Wednesday claimed that Imran Khan invested the money given as funds for his cancer treatment hospital in offshore companies.
The PML-N leaders were addressing a press conference in Islamabad. PML-N's Daniyal Aziz said that Imran Khan should not worry in case he has not invested abroad from charity money.
Daniyal Aziz inquired from Imran Khan that why didn't he present himself for accountability in cases probed by Accountability Commission in Khyber Pakhtunkhwa.
Aziz said that Imran had earlier said that offshore companies are made by stolen money.
"Imran invested money for cancer hospital in British Virgin Islands" said Daniyal Aziz.
Mohammad Zubair said that there is no example of shutdown of government offices in history, adding that it is a dangerous step.
Zubair said that government has set up Panama Commission over Opposition's demand.
He said Finance Minister also wrote to Securities and Exchange Commission of Pakistan (SECP) and Federal Board of Revenue on April 19 over Panama issue.