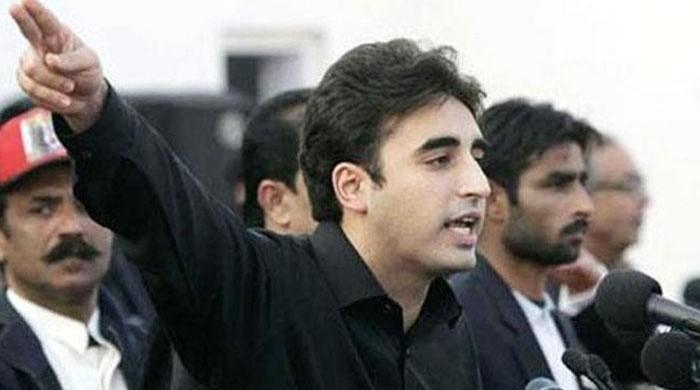 LAHORE: Pakistan People's Party (PPP) chairman Bilawal Bhutto Zardari Thursday said a few politicians from Balochistan have been striking backdoor deals with PM Nawaz Sharif and several key decisions are being hidden from the Baloch people.
Addressing the PPP Balochistan Convention here, Bilawal alleged the Pakistan Muslim League-Nawaz led provincial government in Balochistan of being loyal to 'Raiwind throne,' instead of the Baloch people.
He vowed that his party will restore the confidence of the people of Balochistan in democracy.
"People's Party will emerge victorious in Balochistan in 2018 elections," the PPP chairman claimed, adding the next chief minister there would be an ethnic Baloch from his party.
He also criticized the government for ignoring the rights of provinces in the China-Pakistan Economic Corridor (CPEC).
"There have been statements coming from Punjab in favour of the CPEC, but no one speaks of rights of the provinces in it and the National Action Plan," Bilawal Bhutto Zardari lamented.
The convention was held as part of the weeklong celebrations of the PPP with regard to its 49th foundation day, which kicked off in Lahore on Wednesday. The PPP chairman will be addressing various rallies throughout the week.
PPP leaders and workers from across the country have been flocking to Lahore to participate in the celebrations.
Earlier on Thursday, Chief Minister Sindh Murad Ali Shah called on Punjab CM Shehbaz Sharif. The two provincial heads discussed matters of interprovincial harmony at the meeting.