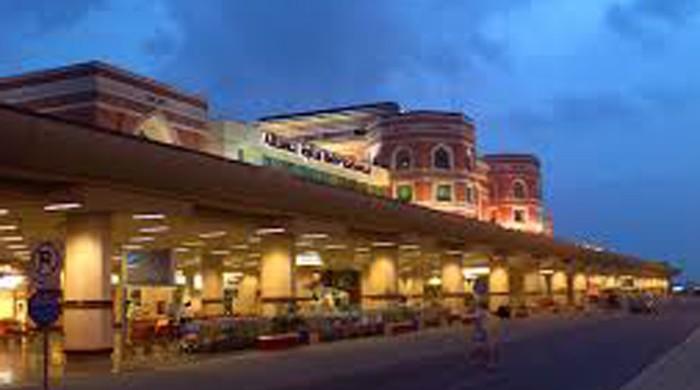 LAHORE: Airport security forces thwarted an attempt to smuggle 900 kg heroin to Dubai, informed sources at Allama Iqbal International Airport.
According to details, a Dubai- bound passenger Tauqeer Ahmed was stopped by the ASF personnel, on his thorough search said the drug was recovered from him.
The sources added that the suspect has been transferred to Anti-Narcotics Force for further investigation.
Earlier, Airport Security Force (ASF) personnel deployed at the Benazir Bhutto International Airport in Islamabad foiled a bid to smuggle heroin to the Kingdom of Saudi Arabia on Monday.
According to sources, the passenger, identified as Kashif was intending to travel to Jeddah when ASF personnel conducting a routine search discovered 3 kilograms of heroin from his luggage. The passenger a resident of Charsadda was booked for travel on an international airline, sources added.
ASF sources confirmed that the passenger, along with his brother have been arrested.
In recent days the ASF has foiled multiple attempts to smuggle heroin out of the country, with the latest being the second attempt to smuggle heroin to Saudi Arabia and the second attempt to smuggle heroin via the Islamabad Airport.