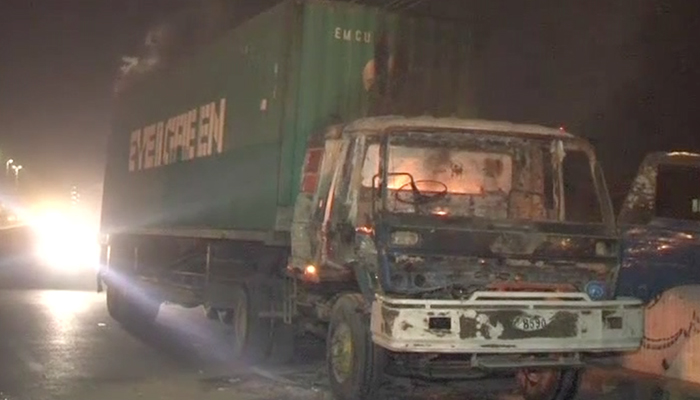 KARACHI: A woman was killed in the wee hours of Thursday when a truck collided with a motorcycle near Karimabad.
The truck driver was reported to have fled the scene, while an angry mob lit the truck on fire.
According to police, the accident was caused due to overspeeding by the truck driver.
The speeding truck ran over the motorcycle, killing 28-year-old Kiran on the spot.
Fire brigade reached the scene and doused the fire started by the mob.
Police said they will track down the truck driver through information from CPLC and will arrest the perpetrator soon.