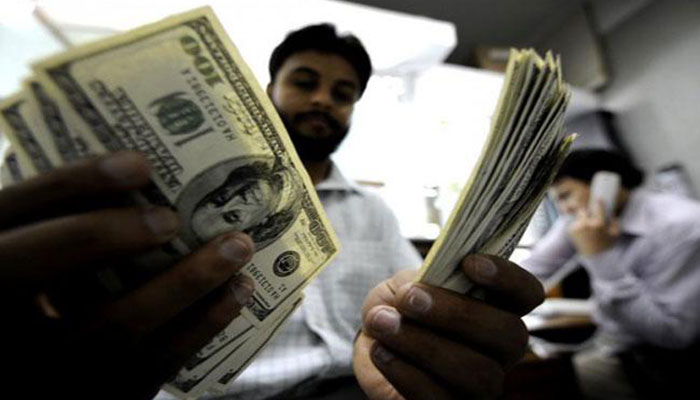 KARACHI: The ongoing political situation in the country has increased the open-market dollar rate to Rs107.50.
On the other hand, the State Bank of Pakistan (SBP) has said they will not decrease the value of the Rupee.
A delegation of the Forex Association called on SBP Foreign Exchange Executive Director Irfan Ali on Friday and expressed concern at the rise of the dollar rate in the open market.
The association's president, Malik Bostan, said the demand for the US Dollar has increased due to the uncertain political situation in the country and rumours of rupee devaluation by the government. 
This has caused a Rs2 difference in the exchange rate between the inter-bank and open markets. 
Bostan said they need a steady supply of dollars to fill this gap. 
The SBP official said the government has no plans to devalue the rupee and assured the association of a steady supply of dollars as per their requirement. 
Moreover, the dip in the Pakistan Stock Exchange continues as the KSE-100 index dropped over 650 points on Friday, taking the present level to around 39,580.