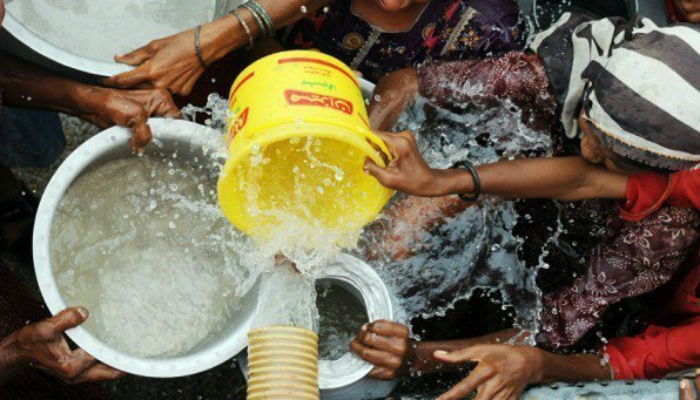 KARACHI: The head of a Supreme Court-formed water commission, Justice (retd) Amir Hani Muslim, reprimanded on Monday the Karachi Water and Sewerage Board (KWSB) Managing Director Khalid Sheikh over the city's water crises.

Muslim, who heads the judicial commission investigating the failure the authorities to provide clean drinking water and improve sanitation conditions in Sindh, expressed anger at KWSB for failing to ensure the provision of water to people in the city.
"What is happening in Karachi? Where has all the water gone? Call MD water board, where is he? If he is busy then where are the other officers?" the commission head asked during a hearing at the Sindh High Court.
The commission then summoned Sheikh, who appeared before the court later.
The commission questioned the KWSB MD pertaining to water crises in the city. "Do you read the newspapers? People are hurling abuses at you. Are you aware of this? Water isn't available in areas neigbouring hydrants. People install water lines, but they still don't get water," remarked Muslim.
Sheikh, in his response, said that people who are getting water should be thankful. To which, the commission head responded: "Why are you speaking like this? It is your responsibility to provide water to people. You have destroyed the process of water distribution."
Sheikh reasoned that people are facing problems related to limited access to water. "We understand the problems of the people."
On March 20, the SC-appointed commission had ordered that all newly-constructed housing schemes be demolished if they are found to have broken the laws governing such development projects.
The commission also ordered Sindh Building Control Authority to investigate the issue of encroachments alongside rivers and nullahs in the city. "Only those who have obtained a lease for their dwellings will be given compensation," the retired justice had ordered.