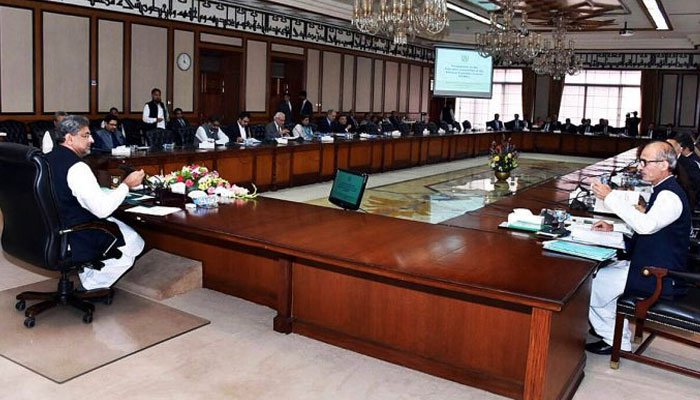 ISLAMABAD: The Executive Committee of the National Economic Council (ECNEC) Tuesday approved various energy, poverty alleviation, railways and access to justice projects with specific costs.

The Diamer Basha Dam Project was approved at a total rationalised cost of Rs 474,000 million.The dam will have a 6.4 MAF live storage capacity and installed power capacity of 4,500 MW. After completion, the project will increase national water storage capacity of Pakistan from 38 days to 45 days and will enhance life span on downstream reservoirs, including Tarbela Dam.
Revision of Gawadar-Lasbela Livelihoods Support Project was approved at a total rationalized cost of Rs 2,998.10 million. The project, aimed at poverty reduction in two districts of Balochistan i.e. Gawadar & Lasbella, comprises major initiatives, including community development, fisheries development and rural infrastructure improvement.
Evacuation of power from 1320 MW RLNG power plant near Trimmu, Jhang, was approved at a total rationalised cost of Rs 4,231.83 million.
The revision of the federal programme under 'Access to Justice Programme' was accorded approval at a total rationalized cost of Rs 4,711.981 million. The ongoing project is aimed at implementing legislative, judicial, police and administrative reforms with construction of required physical infrastructure including office buildings.
The ECNEC approved replacement of old and obsolete signal gear from Lodhran-Multan-Khanewal-Shahdara Bagh main line section of Pakistan Railways (revised) at a total rationalized cost of Rs 18,346.60 million. The scope of work of this project also included remodeling of Yousafwala railway station and up-gradation of 24 unmanned railway level crossings into manned ones.