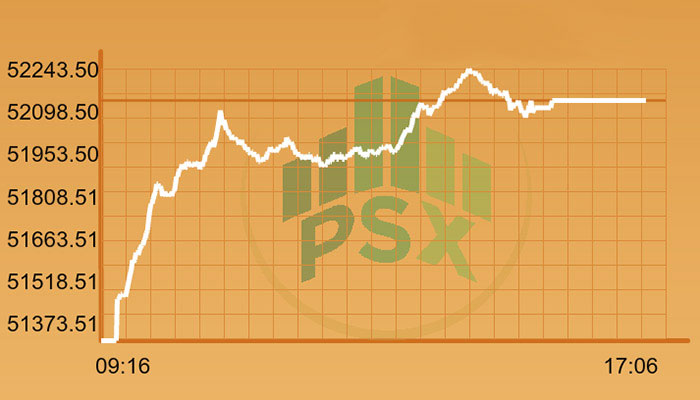 KARACHI: The Pakistan Stock Exchange exhibited bullish trend on Tuesday with the benchmark KSE-100 index gaining 434 points to close at 43,703.
As per financial analyst Mohammad Sohail, the gains in the market were fueled by the appointment of former State Bank Governor Shamshad Akhar as the interim finance minister of the country.
He said that the local investors were concerned about the lowering foreign exchange reserves.
During business hours, 166.4 million shares were traded.

Shamshad Akhtar, a renowned economist and former Governor State Bank of Pakistan (SBP), today took oath as member of the caretaker federal cabinet and has been given portfolio of Minister for Finance, Revenue and Economic Affairs, Statistics as well as Planning, Development and Reform.
Akhtar was among the six-member caretaker cabinet, to whom President Mamnoon Hussain administered the oath on Tuesday.
The new caretaker setup will serve until a new government is elected through the 2018 general election scheduled for July 25.