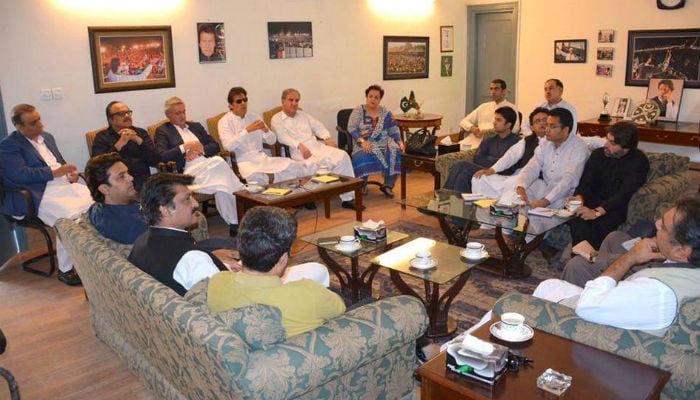 ISLAMABAD: Pakistan Tehreek-e-Insaf (PTI) chairperson Imran Khan has summoned a meeting of party's parliamentary board today, sources informed Geo News.
The meeting will be held at Imran's residence in Bani Gala at 1:30pm.
PTI's parliamentary board is expected to review the distribution of party tickets issue, over which many party workers had staged a protest in Bani Gala last week.
Imran returned to Pakistan on Wednesday after performing Umrah, will review the distribution of party tickets for the upcoming general election.
While speaking in Madina on Wednesday, Imran had said that the process of reviewing 'controversial tickets' will start from Thursday (today).
He had maintained that 90 percent of all the tickets were rightly handed to selected individuals. However, Imran had remarked that the party will address reservations of longtime party workers on the remaining 10 percent tickets.
Earlier in a tweet directed towards old PTI workers, he wrote: "If any of you feel you have been neglected or unfairly overlooked in the allocation of party tickets, you should bring a petition to PTI central office."