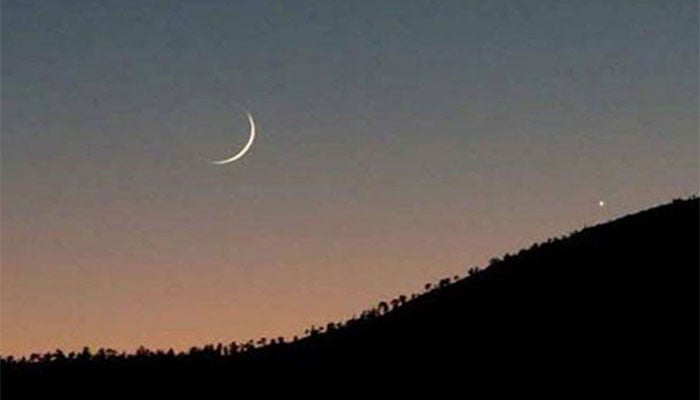 ABU DHABI: The moon of the month of Shawwal, marking Eid-ul-Fitr, has been sighted in the United Arab Emirates, it emerged on Thursday.
Following the moon sighting, the first day of Eid will fall on Friday, June 15.
As per media reports, the International Astronomy Centre said that the crescent of Shawwal moon was sighted in Jebel Hafeet, Al Ain.
The final decision will be announced after Maghrib prayers, said the centre.
Meanwhile, a meeting of the Central Ruet-e-Hilal Committee under the chairmanship of Mufti Muneeb-ur-Rehman is under way in Karachi for the sighting of the Shawwal moon.
The Pakistan Meteorological Department on Thursday said it is unlikely that the Shawal moon will be sighted today.

"There are fewer chances of the Eid moon being sighted today," the Met Office said while stating that chances are higher of Eid-ul -Fitr being celebrated on Saturday, June 16 across Pakistan.

In Pakistan, the holy month of Ramazan began on Thursday, May 17. In Saudi Arabia and the UAE, the month of Ramazan also began on Thursday, May 17.