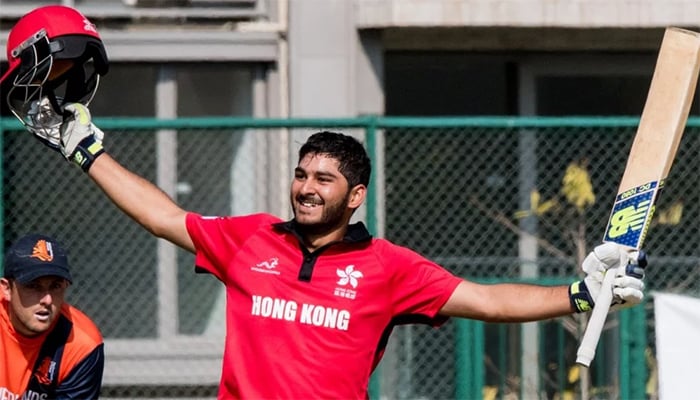 DUBAI: The newly appointed captain of Hong Kong Anshuman Rath on Sunday acknowledged that victory against Pakistan cannot be easy. 
In an exclusive interview with Geo.tv. Rath spoke about his desire to defeat Pakistan to cause an upset in Asia Cup 2018.

"Yes, it is possible, we are carrying form .... we are here causing an upset, we are here to make a mark in the world", Rath said.
The Hong Kong captain said he admires the Pakistan cricket team under the leadership of skipper Sarfraz Ahmed. 
Speaking about the tournament, Rath said he believes the Asia Cup has provided a platform to the team to show its strength and make its presence felt.
Pakistan and Hong Kong have played two ODI's against each other with the latter leading the scoreline 2-0.
"We have beaten Afghanistan in the qualifiers and we beat Bangladesh back in 2014. We are here to show the world what we can do," Rath said.
"Look! We have nothing to lose so we have embraced the challenge and there is no pressure but the motivational force to seal the victory," he remarked.

Hong Kong will face Pakistan in the second fixture of Asia Cup at Dubai International Cricket Stadium later today.