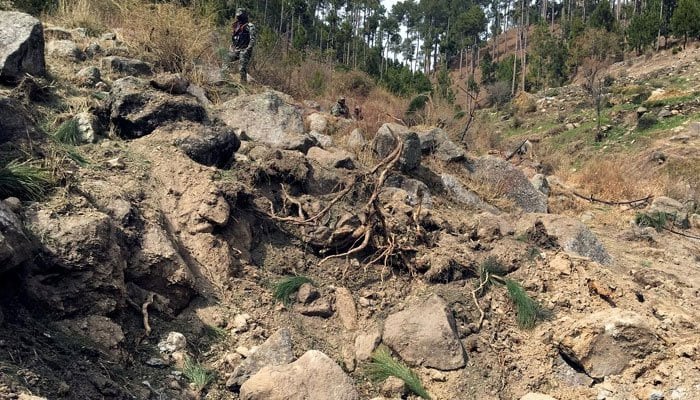 An Indian newspaper has debunked New Delhi's claim of 300 casualties in so-called Indian air strikes in Balakot, Pakistan.

The newspaper, Indian Express, quoting top Indian government sources said the assessment of casualties was "purely speculative". It further said that India lacked ground intelligence, while there were limitations of technical intelligence as well.
Tensions between India and Pakistan are at an all-time high following Indian incursions into Pakistani airspace and subsequent downing of two Indian aircraft by Pakistan Air Force.
Indian warplanes intruded into Pakistani airspace in the dark of night on February 26, however, they turned back swiftly soon after Pakistan Air Force scrambled its fighter jets.
In order make the escape, fleeing Indian jets dropped their payload in a hilly forest area near the northern Pakistani town of Balakot, about 40 km (25 miles) from the Line of Control (LoC).

The Indian government was quick to take credit for a successful "attack" and putting the death toll to over 300. Pakistani officials, as well as the locals, rejected the silly claims, inviting local and international media to visit the site of the so-called attack with around a dozen trees downed.
On February 27, Pakistan Air Force downed two Indian jets and captured an Indian Air Force pilot, Wing Commander Abhinandan Varthaman, as Indian Air Force once again ventured into Pakistani air territory.
Pakistan, however, released the captured pilot on Friday as a "gesture of peace".
But tensions between the two nuclear-armed neighbours prevail, with the United States and other global powers mediating to de-escalate them.