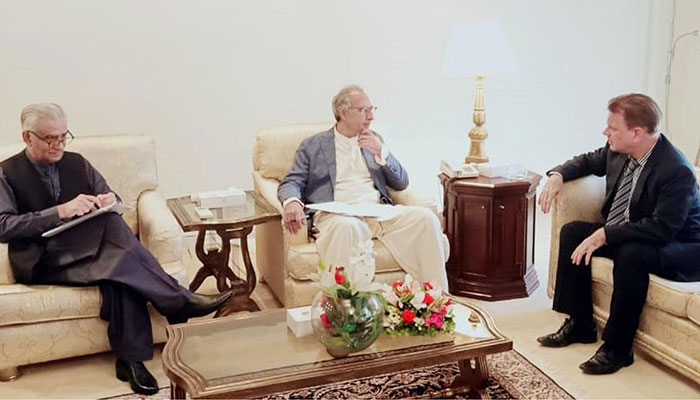 ISLAMABAD: Adviser to Prime Minister on Finance Dr Abdul Hafeez Shaikh on Saturday said the Asian Development Bank (ADB) will loan Pakistan $3.4 billion for budgetary support.
Sheikh met ADB Director General Werner Leipach in Islamabad where they discussed the economic condition of the country and matters relating to ADB's upcoming operations in Pakistan.
According to the finance adviser, $2.1 billion will be released this fiscal year (FY), starting in the first quarter of FY 2019-20, which will help the reserve position and the external account.
Sheikh further said, under the NFC Award (National Finance Commission), the centre will receive Rs2,400 billion, while the government will pay Rs2,900 billion loans after the recovery of Rs3,600 billion from tax and non-tax income payers.
"The remaining Rs700 billion is not enough to run the federation," he added.
Earlier this week, the government unveiled a Rs7,022 billion austerity budget for the fiscal year 2019-20, setting ambitious tax collection targets to stabilise a faltering economy.