KARACHI: Cricket-mad Pakistan is welcoming a host of foreign stars to feature in the last eight matches of Pakistan Super League (PSL) starting in Karachi from today.
Lahore Qalandars and Islamabad United will clash in Karachi's National Stadium at 7pm today (Saturday).

The first 26 matches of PSL were played in United Arab Emirates and of the eight to be played in Pakistan, three had been planned for Lahore but will now be held in Karachi.
Some 40 foreign players — led by former Australian all-rounder Shane Watson, current New Zealand opener Colin Munro and West Indian stars Dwayne Bravo, Darren Sammy and Kieron Pollard — arrive in Karachi to join the six-team competition.
Watson, who plays for Quetta Gladiators but declined to visit Pakistan for the PSL final and three playoff matches in 2017, said he consulted his family before taking the trip.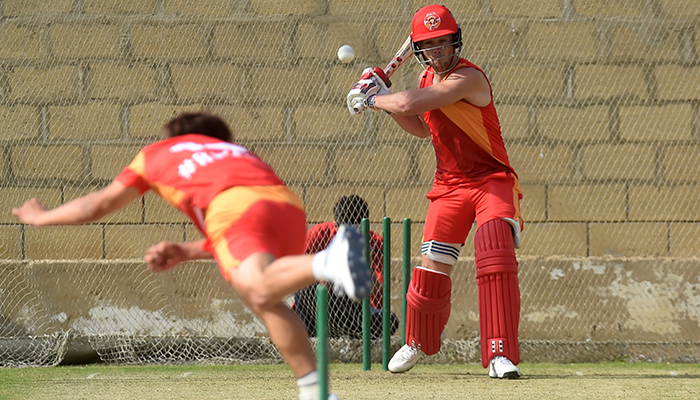 "It was a tough decision to make," said Watson, who played 59 Tests, 190 one-day and 58 T20 internationals for Australia before retiring in 2016.
"It's been 14 years since I last visited Pakistan, a place with some of the most passionate fans in world cricket. Can't wait to give it our best shot in winning the trophy," Watson said in a video message released by the Gladiators.
He was part of the last Australian "A" team that toured Pakistan in 2005,
The chief executive of the International Cricket Council David Richardson and Cricket Australia head of security Sean Carroll are among the foreign officials who are also set to visit the city of lights. 
'Delighted'
Pakistan Cricket Board (PCB) chairman Ehsan Mani said the matches will help improve the country's chances of reviving international cricket.
"I am delighted to welcome the foreign players who have come here for the PSL and I am sure it will help us bringing more international matches to the country," said Mani.
Pakistan has gradually revived international cricket since it was suspended following attacks on the Sri Lankan team bus in Lahore ten years ago.
It was six years before Pakistan hosted any international cricket when minnows Zimbabwe toured in 2015, while the Gaddafi Stadium hosted the PSL final in March 2017, and a World XI also played three T20 internationals in Lahore.
Gradual return
But the biggest event was Sri Lanka´s return for a one-off T20 international in October 2017.
Mani said holding the remainder of the PSL this year, including the March 17 final, and a possible 16 PSL matches next year will add to the momentum.
"The perception that foreigners have about the safety situation in Pakistan will change and they will be satisfied with the security arrangements," he said.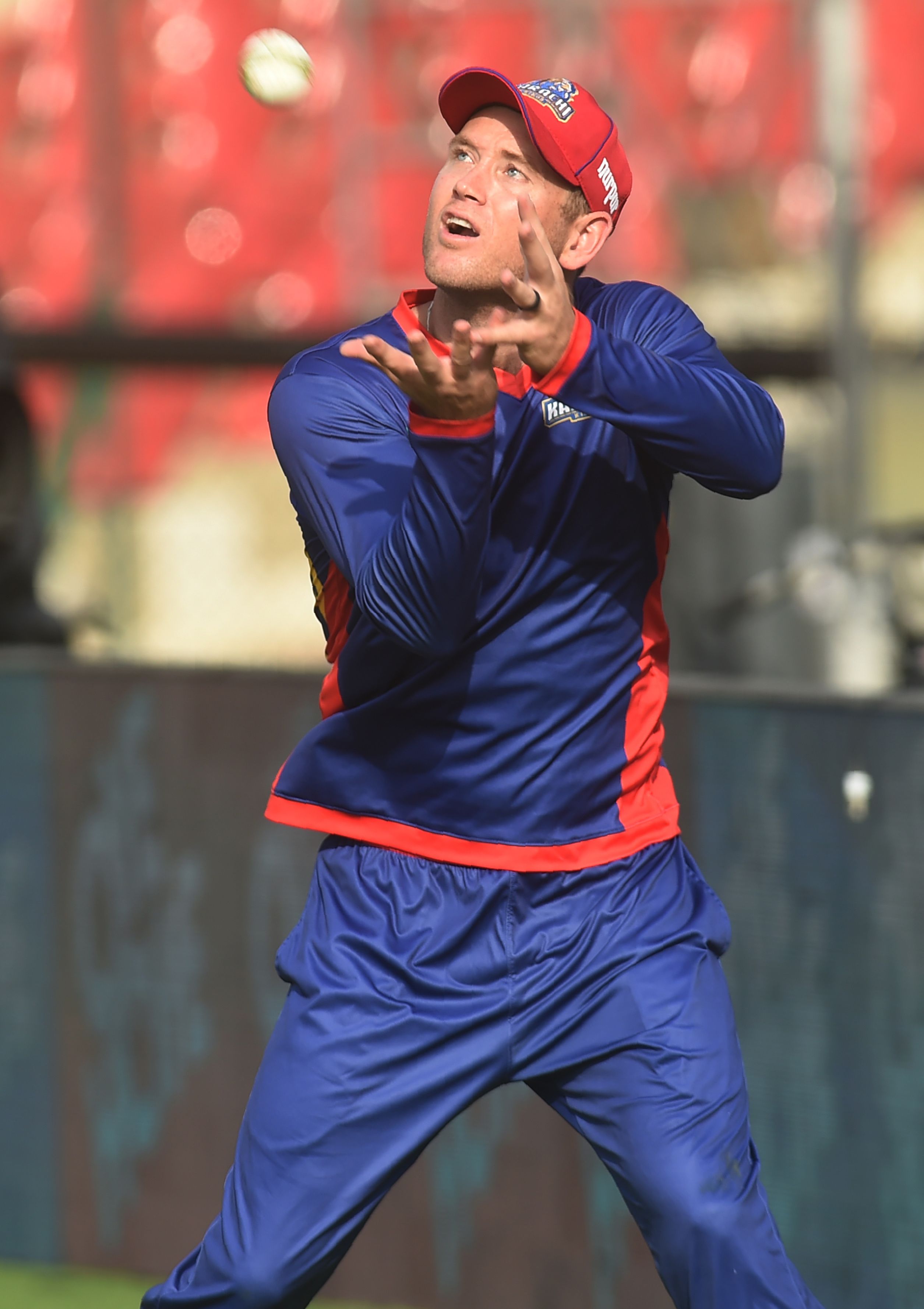 Some 13,000 policemen and 2,500 para-military personnel will be on duty in Karachi, and police said fans will be required to show their tickets and national identity cards.
England's Liam Dawson, part of the Peshawar team, said he looks forward to playing before passionate crowds.
"I toured Pakistan last year and the atmosphere was unbelievable. We played three games and the crowd was electric," he recalled.
"It will be the same this time as well and I am happy to be part of that cricket revival."
Here's your complete guide for the match day:
Parking
Got the tickets? Ready to leave for the National Stadium? You will need to reach one of the different parking spots set up by the Karachi administration, from where the shuttle will transport you to designated points near the stadium.
If you hold tickets for any one of these enclosures: Javed Miandad, Fazal Mehmood, Imran Khan, Zaheer Abbas, Majid Khan and Intikhab Alam, you should park at the Gharib Nawaz Football Ground parking lot located on Dalmia Road. From here, the shuttle will drop you to the designated point located in front of Bahria University, and then you will have to walk to the stadium.
If you have tickets for Naseemul Ghani, Iqbal Qasim, Mohammed Brothers, Wasim Bari, Waqar Hasan, Asif Iqbal, Wasim Akram, Quaid Enclosure and Hanif Mohammed enclosures, you should choose one of the parking points on University Road. These include Expo Centre Gate No. 1, Federal Urdu University Ground, Hakim Saeed Playground, and the ground in front of Baitul Mukaram Masjid. From here, the shuttle will take you to a designated point from where you will have to walk to the stadium.
There will be special buses to take the elderly and those with special needs to the stadium.
Make sure you carry:
Your ticket, your original CNIC, and a photocopy of the CNIC of the person whose name is mentioned on the ticket (if somebody else among your family/friends bought the ticket). Mobile phones are allowed.
Not allowed:
Any food or drinks, handbags.
Stadium gate timings
Stadium gates will open three hours prior to the match starting time. For matches starting at 7pm, this means the gates will open at 4pm.
Traffic Plan
Karachi Police recently issued a traffic plan for the PSL matches, which will be played at National Stadium from March 9.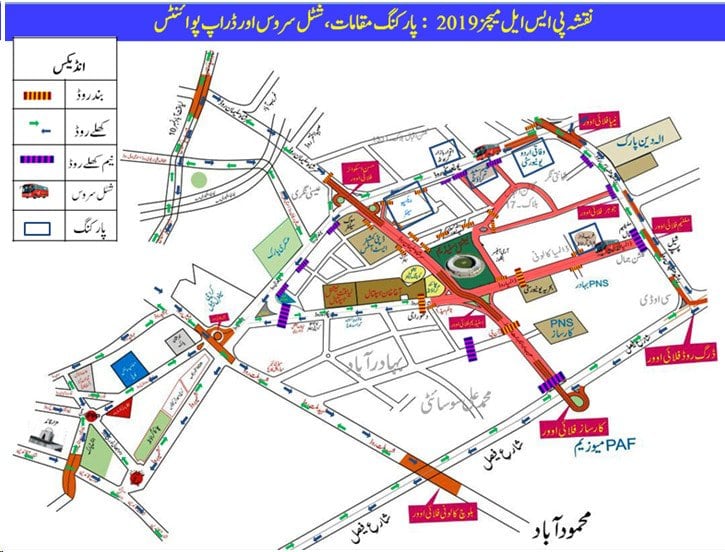 The road from Karsaz via Hasan Square to Aga Khan Hospital gate No. 3 will remain closed for commuters.
Roads on the back of the National Stadium will be closed for the commuters; however, residents can use these routes by showing their original CNICs.
Shahrah-e-Faisal and Shahrah-i-Quaideen will remain open to traffic throughout the day.
Roads leading to the Aga Khan University Hospital and Liaquat National Hospital on Stadium Road will also remain open during the matches.
Watch all "PSL" matches and "PSL live" stream on geo super
Watch all "PSL" matches and "PSL live" stream on geo super