Pakistan face India in the Champions Trophy final on Sunday and have been labelled as the underdogs. The men in green have defied all odds to reach the final and left many in the cricketing world stunned. The team played some spectacular cricket against England in the semi-final and have proven that at their best no opponent can stand in their way.

So what does Pakistan need to do to secure the trophy against its arch-rival?
1. Mental toughness
Pakistan need to get over the mental hurdle when they face India. Over the last few years, the team has lacked the mental toughness required when facing their number one rival. Both teams met in their first match of the tournament and there was a vast difference in the body language. While India looked relaxed, Pakistan looked anxious and nervous. The team needs to realise that they belong in this position and there is no reason to be intimidated.
2. Rumman Raees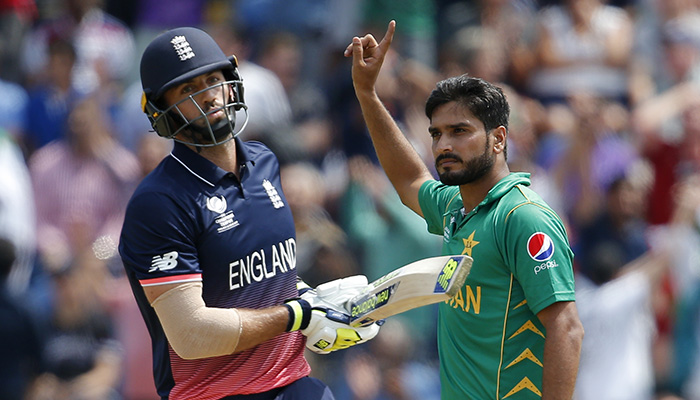 India knows little about this gem discovered during the PSL. The left-arm seamer has the arsenal which can give trouble to any batting order. Raees proved during the semi-final that he is more than capable of performing at the global stage. Pakistan need to fire on all cylinders and dismiss the Indian top three as quickly as possible.
3. Junaid Khan 
Another left-arm seamer who can spell trouble for India. Junaid has dismissed Indian skipper Virat Kohli on three occasions in the past. If Junaid continues to be Kohli's kryptonite he would have done his job for the team.
4. Fakhar Zaman

The master blaster from Mardan is no longer a secret. Those who watched the PSL knew what Fakhar Zaman was capable of and he has more than delivered during the Champions Trophy. The opener needs to continue playing his natural game and go after the Indian bowling from the first ball. How he tackles Indian pacers Bhuvneshwar Kumar and Jasprit Bumrah will have a significant impact on the match.
5. Keep the spinners for later
We all learn from our mistakes and let's hope so does Sarfraz. Pakistan's strategy of using spinners early did not work well in the first match against India as it allowed the batsmen to settle in. Sarfraz needs to go all out and attack with Pakistan's pacer and keep the Indian batsmen on the backfoot.