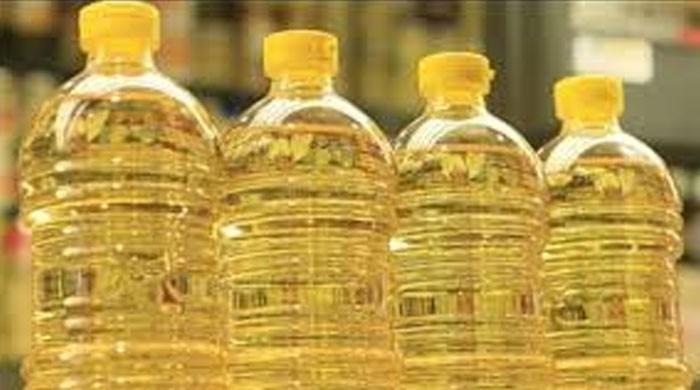 LAHORE: The strike by the owners of various ghee mills in Punjab entered its second day on Thursday, taking advantage of which the retailers hiked the prices of oil and ghee.
Ghee mill owners called the strike against the raids conducted on the mills by Punjab Food Authority (PFA). Representatives, at a meeting of Ghee Mills Association on Wednesday, had termed the raids 'unjustified', and had announced to go on strike closing down the mills.
Ghee Mills Association president says the strike against PFA raids will continue and they will approach the courts on the issue. Azaz Malik said the PFA was not authorised to raid the mills.
Geo News has learnt that there is five-day stock of oil and ghee in the markets, after which these items will be scarce.
Malik lamented the DG PFA was not holding talks with the association and that they would not resume production until betterment in situation.
On the other hand, retailers have been cashing in on the dispute and selling oil and ghee on increased rates.