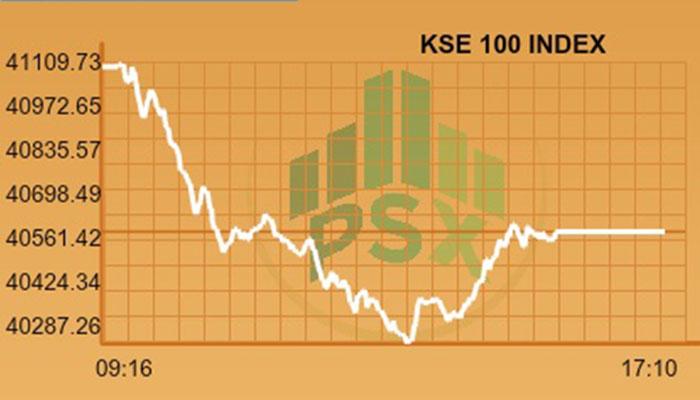 KARACHI: A bearish trend at the Pakistan Stock Exchange was witnessed as the KSE-100 index closed below 41,000 points on Tuesday after witnessing a negative change of 1.19 per cent.
The index lost 489 points during the day's trading session with investors trading shares valuing more than Rs5.47 billion.
The market closed at 40,610 points, reaching a high of 41,112 points during the day's trading.
A constricted trading session was witnessed with KSE-100 volume trading 121.7 million shares today.
Power generation and distribution stocks led the volumes with 78.4m shares being traded followed by commercial banks with 14.6m shares traded.