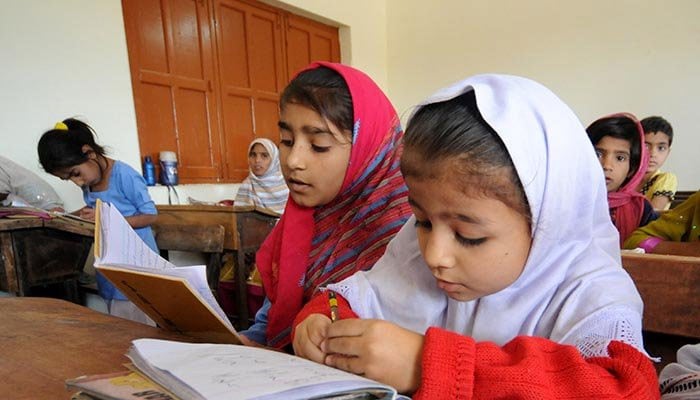 LONDON: A leading charity working for the education of girls and boys in Pakistan brought together influential Pakistanis to raise funds to educate 1,000 new children in Pakistan.

The Citizens Foundation (UK) event raised much-needed funds which will help educate and empower over a 1,000 children in Pakistan as part of the latest drive by the charity to promote education.
The 'Friends of The Citizens Foundation (UK)' came together to host a musical evening and fundraising dinner at the Hilton Paddington here. The purpose of the event was to celebrate Pakistan Day, and raise awareness and funds for the TCF's education programmes in Pakistan, which are all for the benefit of underprivileged Pakistani women and children.
The event began with a welcome reception, followed by dinner, opening words by presenter Hajra Lalljee, a presentation by the TCF's Executive Vice President Zia Akhter Abbas and a performance by renowned Ghazal singer Ahmed Akhlaq.
The event was attended by around 200 guests from the banking, law, medical and other distinguished backgrounds and professions. Pakistan's High Commissioner to UK Nafees Zakaria was present at the event to give his support. "This is an initiative that is run by the people of Pakistan with their own resources, to provide education to communities where children would otherwise not be able to access schooling. It's heartening to see so many overseas Pakistanis coming together and doing their part for education in Pakistan," the high commissioner said.
Zia Akhter Abbas said The Citizens Foundation's goal is to educate and empower 2 million children and women by 2030. "TCF does change lives and build communities. We know families whose children have gone through the TCF education system and are now able to live a better life.
"Aside from providing modern and life changing education to underprivileged children, the TCF is also partnering with the Pakistani government," he said. "Our goal is to work with the government to improve the quality of education on a national level."
Abbas said the event raised a record amount of funds on the night, which funds will go towards supporting 6 TCF schools and providing education to over a 1,000 underprivileged children in Pakistan.