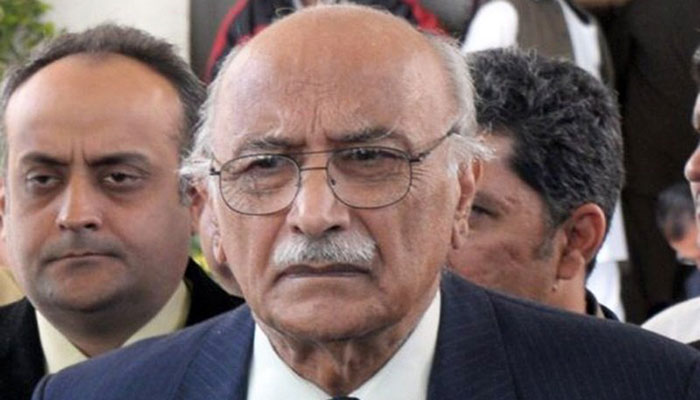 ISLAMABAD: The Supreme Court on Monday once again turned down a request by the Federal Investigative Agency (FIA) for closure of the Asghar Khan case due to lack of evidence.

A three-member bench, headed by Justice Sheikh Azmat Saeed, was hearing the case here regarding implementation of its October 19, 2012 judgment.
Late air chief marshal Asghar Khan had petitioned the apex court in 1996 alleging that two senior army officers and then-president Ghulam Ishaq Khan had doled out Rs140 million among several politicians to rig the 1990 polls against Benazir Bhutto.
In court on Monday, the FIA submitted a report in the court stating that it was unable to proceed with the case as it could not find enough proof or substantial evidence to take it forward.
The investigation body said it had recorded statement of all important witnesses, including main witnesses Retired Brig Hamid Saeed and Advocate Yousaf Memon, and carried out interviews of two journalists. However, no substantial evidence could be found to proceed further with the investigation.
The FIA again recommended the closure of the Asghar Khan case for lack of evidence.
After listening to the responses by the FIA, the apex court once again turned down its request and ordered it to submit a detailed response within four weeks.
During the hearing today, the ministry of defence also submitted its report in the court over progress on the implementation of the Asghar Khan case verdict.
In the report, the defence ministry stated that it had constituted a Court of Inquiry, which had recorded the statements of six witnesses while authorities were looking for further witnesses.
The ministry further asserted that it was making all possible efforts to bring the case to its logical end.
However, dissatisfied with the progress, the bench also rejected the defence ministry's report, giving it four weeks to submit a new one in court.