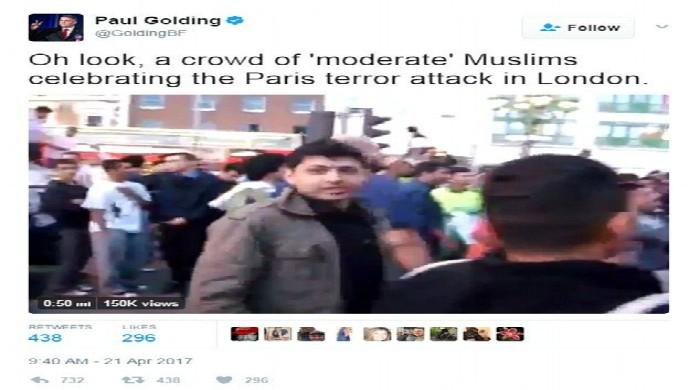 The leader of a far-right group leader is under severe criticism for posting a video of Pakistani cricket fans celebrating cricket victory claiming they were celebrating yesterday's Paris attacks.
"Oh look, a crowd of 'moderate' Muslims celebrating the Paris terror attack in London," tweeted Paul Golding.
Twitterati responded immediately by slamming the leader and accusing him of inciting hate.
The tweet seems to have been deleted now.
Golding shot to infamy last year when he stood with his back turned on Sadiq Khan during the latter's victory speech after being elected London's first Muslim mayor. He was slammed for being racist then too but denied the accusations.
A visit to his Twitter account shows a number of posts and videos posted by racist captions.