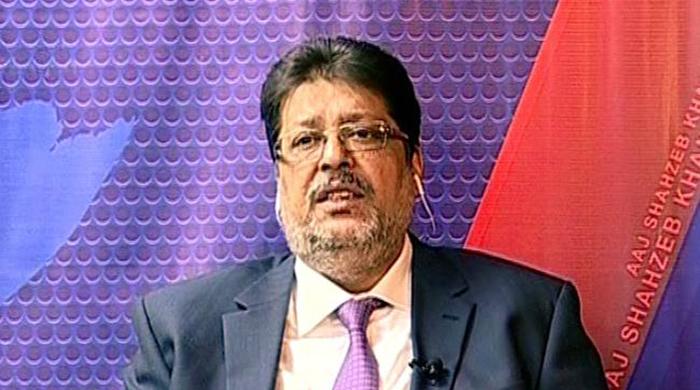 By: Murtaza Ali Shah
LONDON: Sarfraz Merchant has said that he will seek legal advice before deciding in relation to offering cooperation to the committee formed by Interior Minister Chaudhary Nisar Ali Khan to probe his allegations about Muttahida Qaumi Movement's (MQM) involvement with the Indian spy agency, RAW.
Merchant, who is one of the central character in the MQM related money-laundering probe here, told Geo News that he has not been formally contacted by the interior ministry or the Pakistani High Commission in London.
"I heard through media reports that Interior Minister Chaudhry Nisar Ali Khan took notice of my interview to Shahzeb Khanzada on Geo News and has directed the ministry to constitute a committee to view its legal aspects but I have not been approached yet," he said.
Sarfraz Merchant said that he is a Pakistani national but it's important for him to take legal advice from his lawyers in the UK and as well as in Pakistan.
Chaudhary Nisar had stated that it will be viewed, after interviewing Sarfraz Merchant, whether there was enough material in his statement to raise the issue with the British government and whether Merchant's statement against the MQM could be helpful in ongoing money-laundering probe in Pakistan.
When asked if he will travel to Pakistan for the interview before the committee, Sarfraz Merchant said that he had no such immediate plans and if his lawyers allow him to appear before the committee then he will decide where he should do an interview.
During his high-profile interview with Geo News, Sarfraz Merchant had revealed that he had been giving money to MQM on behalf of Altaf Hussain and Muhammad Anwar as donations as well as loans.
Merchant said that during the police interview as part of the money-laundering investigation, he was asked repeatedly if he was aware about the MQM been receiving money from Indian sources.
He said that Scotland Yard had received a list of deadly explosives during the May 2014 raid on Altaf Hussain's residence in London.