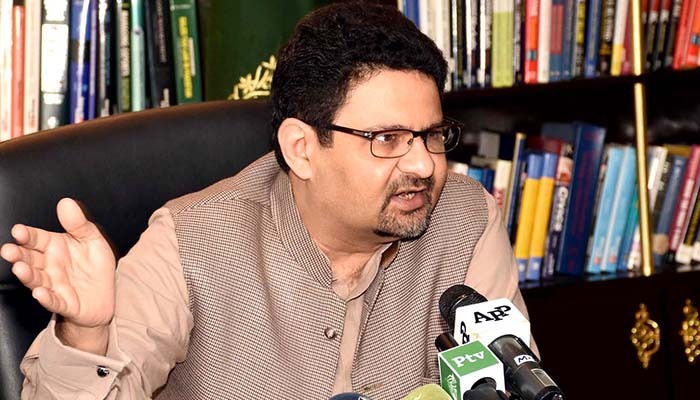 Adviser to the prime minister on Finance Miftah Ismail on Saturday assuaged the concerns of the Financial Action Task Force (FATF) and assured the tax amnesty scheme does not violate money laundering laws.

"Pakistan's tax amnesty scheme adheres to all international anti-money laundering laws," the adviser on finance said while speaking to Geo News.
Ismail shared that he has received an e-mail from the global money-laundering watchdog, FATF, calling for global needs and the agreed-upon guidelines to be respected.
"The FATF has stressed upon strict monitoring of money laundering and terrorist financing activities," the Pakistani premier's financial adviser said.
Ismail further said he has not responded to the email as yet.
Earlier a report claimed that the FATF had written to Ismail to express reservations regarding the possibility of violation of money laundering laws and increase in terrorist financing under the new amnesty scheme.
Pakistan has to present a consolidated plan against money laundering to FATF next month so it is not added to the grey-list of the global money-laundering watchdog.
In February, Pakistan's Foreign Office said the country would be placed on the grey list of the FATF in June. Member states of the FATF were persuaded by Washington to place Pakistan back on the "grey list" of nations with inadequate terrorist financing or money laundering controls. Pakistan was on the list for three years, until 2015.
On Thursday, Prime Minister Shahid Khaqan Abbasi announced a reduction in income tax rates and an amnesty scheme aimed at broadening the government's revenue base.