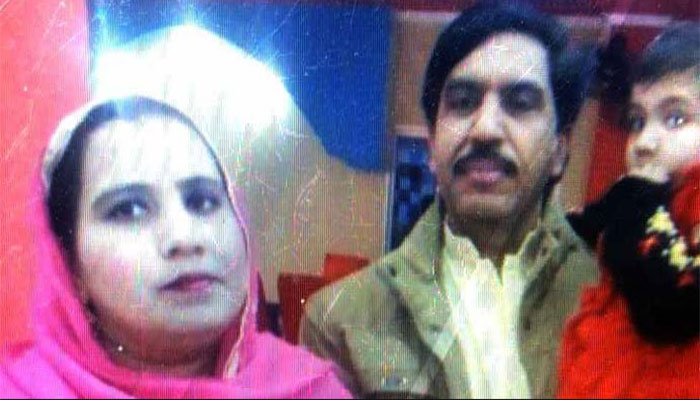 LAHORE: The Joint Investigation Team has prepared a final report on the Sahiwal killings, in which three of a family were killed.
On January 19, four people were killed in an alleged shootout in Sahiwal, with the Counter Terrorism Department (CTD) personnel claiming they had killed a local commander of militant organisation Daesh and three others in the operation. Eyewitnesses, however, disputed the claim and said the people in the car did not fire at officials, nor were any explosives recovered from the vehicle.
In the report, it was maintained that the slain family members were innocent and they were wrongly murdered.
The report also recommended strict action against the CTD officials who made changes in the record. The under custody officials have been sent to prison on a 14-day judicial remand.
The report will be presented to the Punjab government soon.
On Friday, forensic sources revealed that CTD officials tampered with the digital video recorder (DVR) hard disk before it was sent into the forensics for investigation. The sources also said they can identify the person who tampered with the DVR.
The DVR recordings have revealed details of who issued orders to fire at the ill-fated vehicle, the sources confided, adding that it was now necessary to conduct a polygraph test of top CTD officials.
A close examination of two submachine guns (SMGs) found from the site of the incident revealed that the weapons had also been tampered with, the sources added.
Forensic experts also found a bullet embedded in the vehicle that was targetted by the CTD, they further said.