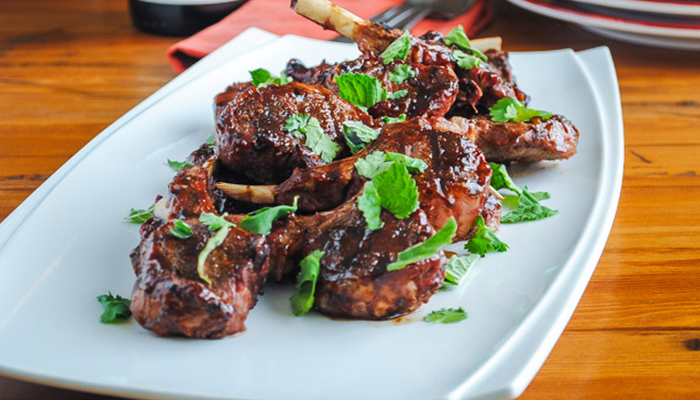 Are you tired of making chops in the same traditional style? We share the recipe of 'Lamb chops in pomegranate sauce'. Don't forget to try out this recipe, as it is not only different from the desi styles but the tangy flavour of pomegranate will surely tantalise your taste buds. This dish tastes best when served with Saffron rice.
Ingredients:
Lamb chops 3-4
Olive oil as required
Onions (sliced) 2
Turmeric a pinch
Salt as required
Pepper as required
Castor sugar 1 tsp
Ginger garlic paste 2 tsps
Pomegranate juice 1 cup
Method:
Marinate the chops with garlic, ginger, salt, turmeric and pepper
Fry onions till golden, add the chops and then pour the juice over the chops.
Cover and let the chops simmer till cooked. Enjoy.
Originally published in The news