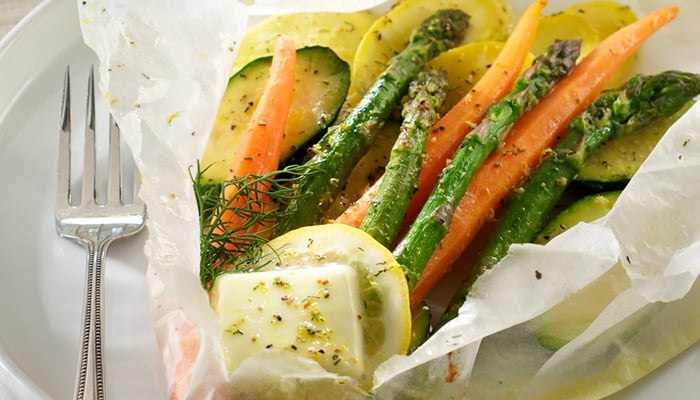 Want to prepare a veggie dish for Eid lunch or dinner?  Vegetables in lemon butter sauce a yummy cheesy dish is quite simple to make and tastes best with brown or garlic rice. 
Happy cooking!
Ingredients:
Button mushrooms 4-5
Courgette (thinly sliced) 1
Green beans (boiled & chopped) 4-5
Tomato (chopped) 1
Olives a few
Potatoes (boiled & chopped) 1
Any other vegetable
of your choice
For the sauce:
Garlic (chopped) 1 tsp
Butter 2 tbsps
Chicken broth 1/2 cup
Cheese 1 tbsp
Cream 1/2 cup
Lemon juice 2
Method:
In a pan melt the butter, add garlic and sauté a little.
Then slowly add broth and mix well. Keep the flame low when adding the broth.
Now add in the cheese and cream. Stir till combined.
Cook till the sauce becomes thick. Then add lemon juice.
Pour the sauce over the vegetables. And sprinkle salt, pepper and mixed herbs. Serve!
Originally published in The news