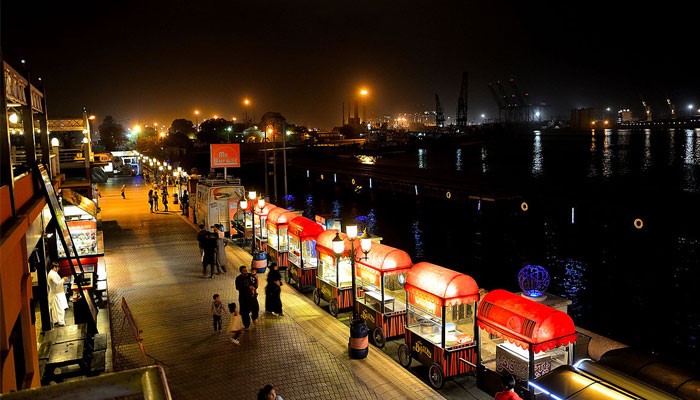 Eid-ul-Fitr is just around the corner and before we know it, the holy month of Ramzan will be coming to a wrap taking with it the ample deals offered on scrumptious and unmissable meals by restaurants that one must grab before it's too late. Here are food deals you can savour for iftar to make the last few sunsets of Ramzan 2019 all the more special by enjoying them at the picturesque Port Grand in Karachi:
Babujees
The go-to place for all things desi, Babujees at Port Grand is offering a scrumptious and mouthwatering buffet with a wide range of options and a beautiful view overlooking the sea in their 'Last Ashra' offer for Rs1,200. 
Angelini's
Also at the scenic location of Karachi's Port Grand, Angelini's is offering an unmissable offer that is too hard for foodies to resist as you can chomp on some delectable cuisines with their All You Can Eat deal in only Rs600. 
Floating Deck
Make the most of your Ramzan by spending some quality time with your friends and family that too in the most scenic of locations as you break your fast right in the middle of the sea at Port Grand's Floating Deck restaurant that accommodates up to 10 people till 9 pm for Rs2,000 per head and gives an experience of a lifetime.