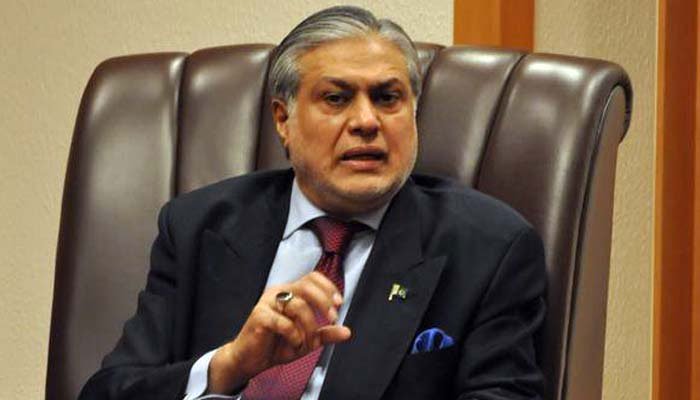 ISLAMABAD: Special Assistant to Prime Minister on Accountability Shahzad Akbar claimed on Tuesday that the British government has agreed to extradite former finance minister Ishaq Dar under a memorandum of understanding.

The cabinet member said that an MoU has been signed between Pakistan and United Kingdom authorities. "Ishaq Dar will be back soon," he said in a press conference after the cabinet meeting.
Special Assistant to Prime Minister on Information Dr Firdaus Ashiq Awan sarcastically remarked that the government soon set up a meeting of journalists with Dar. 
The former finance minister is accused of possessing assets disproportionate to his declared sources of income. A reference against the former finance minister was filed by the NAB in light of the Supreme Court's July 28 verdict in the Panama Papers case.
Dar had earlier been declared a proclaimed offender by the Supreme Court due to his continuous absence from the proceedings.