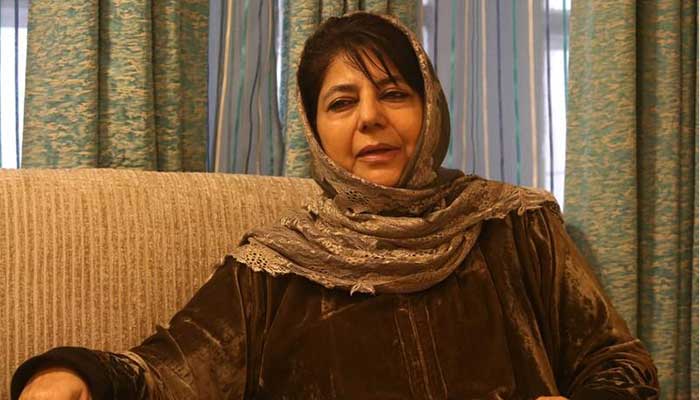 Former chief minister of Indian occupied Jammu and Kashmir (IoJK) Mehbooba Mufti accused New Delhi of heightening security and surveillance "to ensure that anger and frustration felt by people here remain hidden". 
The politician, who has been illegally detained since last year when Indian revoked Article 370 of the Indian constitution that guaranteed autonomy to IoJK, took to Twitter to slam India's heightened security measures ahead of the one-year anniversary of the August 5 move. 
"Suddenly, there is heightened security and surveillance in the valley. Not like non discriminatory COVID virus will be more active in the days approaching 5th August so clearly this is being done to ensure that anger and frustration felt by people here remain hidden," her account tweeted. 
Though the statement comes from Mufti's account, a pinned tweet on her Twitter profile says that since she is being detained, her daughter is operating the account. 
"Ms Mehbooba Mufti, former Chief Minister J&K to whom this twitter handle belongs has been detained since 5th August 2019 without access to the account. This handle is now operated by myself, Iltija daughter of Ms Mufti with due authorisation," reads the tweet from September 2019. 
Gandhi demands Mufti's release from 'illegal' detention
Congress party chief Rahul Gandhi on Sunday demanded Mufti be released from her 'illegal' detention, stating that democracy in the country gets damaged when the state takes such actions. 
"India's democracy is damaged when GOI illegally detains political leaders. It's high time Mehbooba Mufti is released," Gandhi said on Twitter.