In pictures: Jubilant Pakistanis celebrate 73 years of independence
Streets take on a festive green and white hue with buildings adorned with decorations in the national flag's colours
Updated Saturday Aug 15 2020
Pakistanis of all ages, faiths and walks of life took to the streets on Friday to express their love for the country as it celebrated 73 years of independence.

The streets took on a festive green and white hue with buildings adorned with lights and other decorations in the national flag's colours.
While children painted their faces green and wore an assortment of costume items, adults were not far behind, some wearing clothes mirroring the flag itself.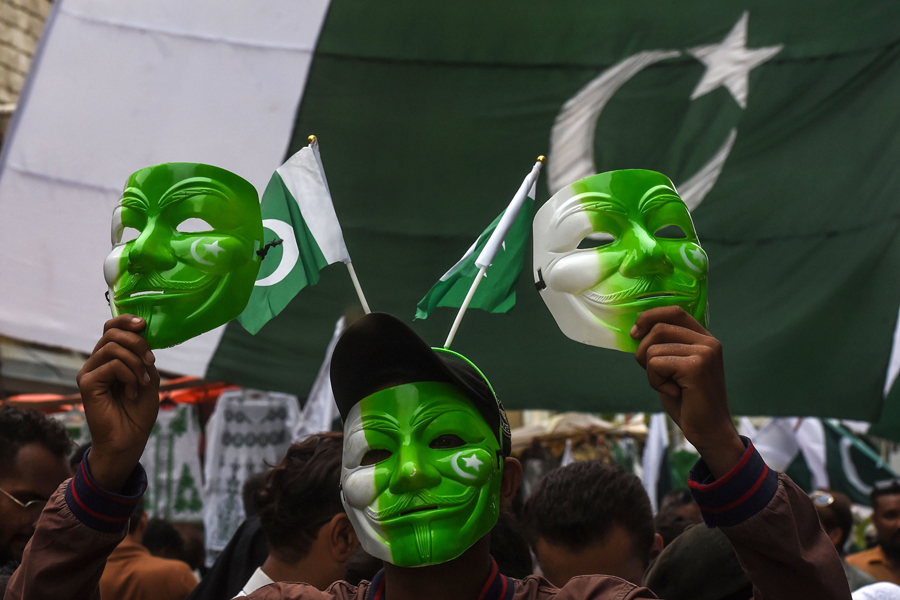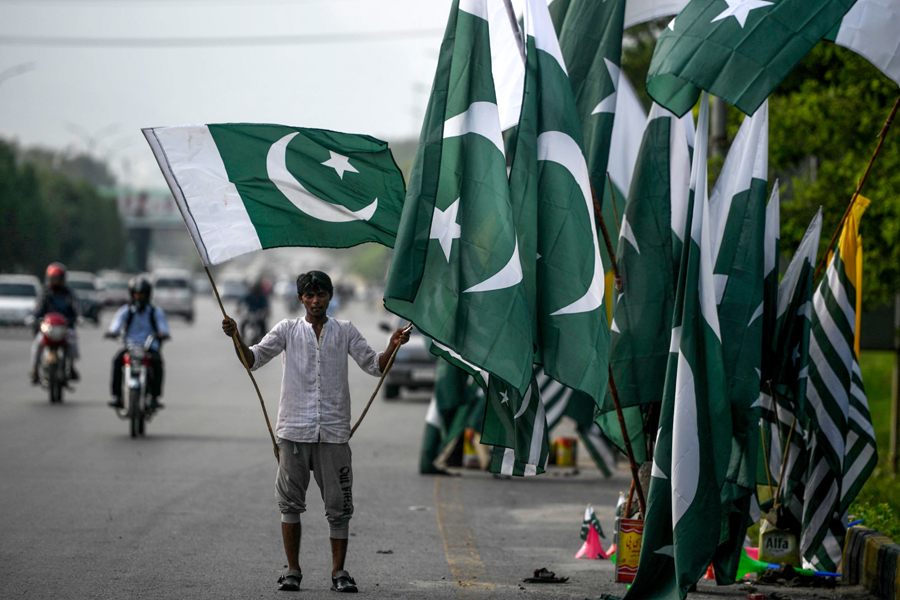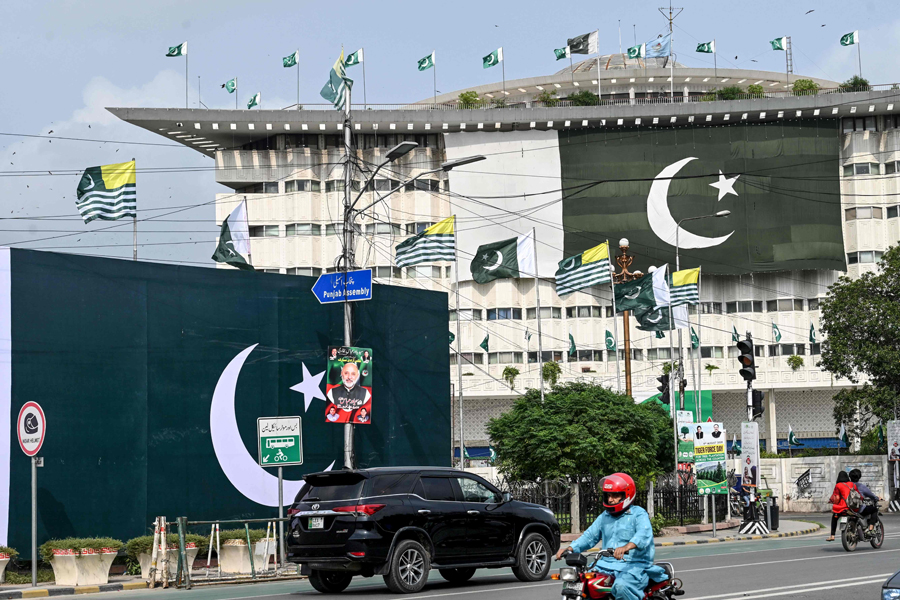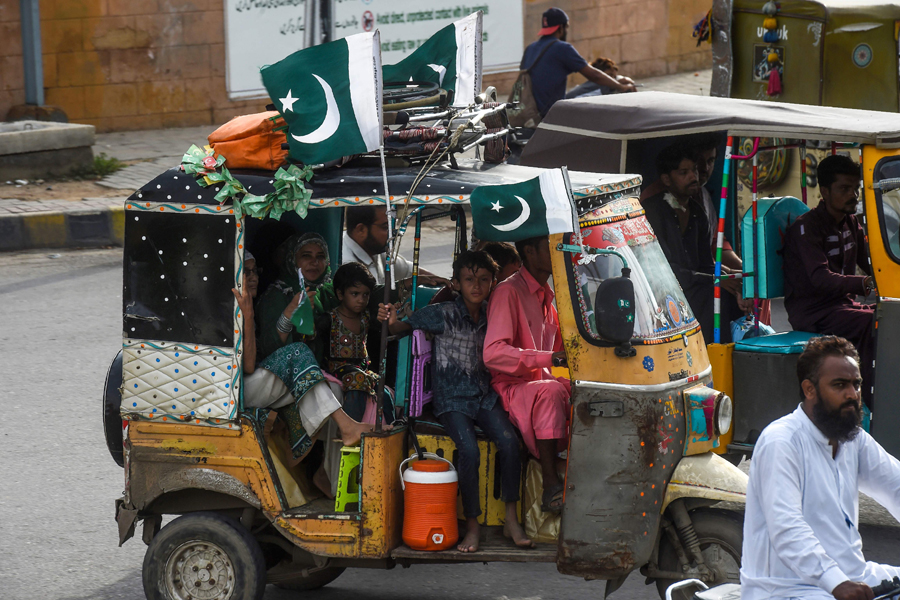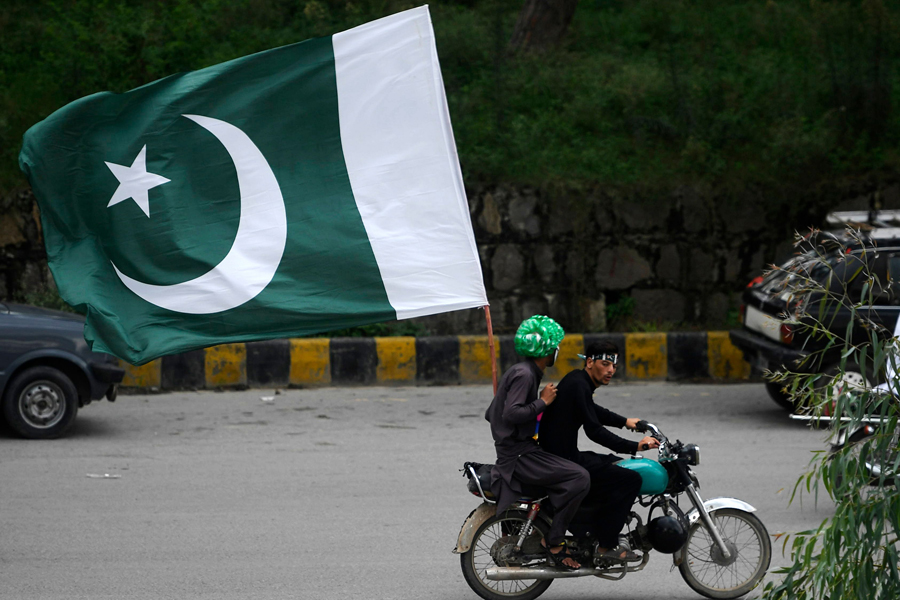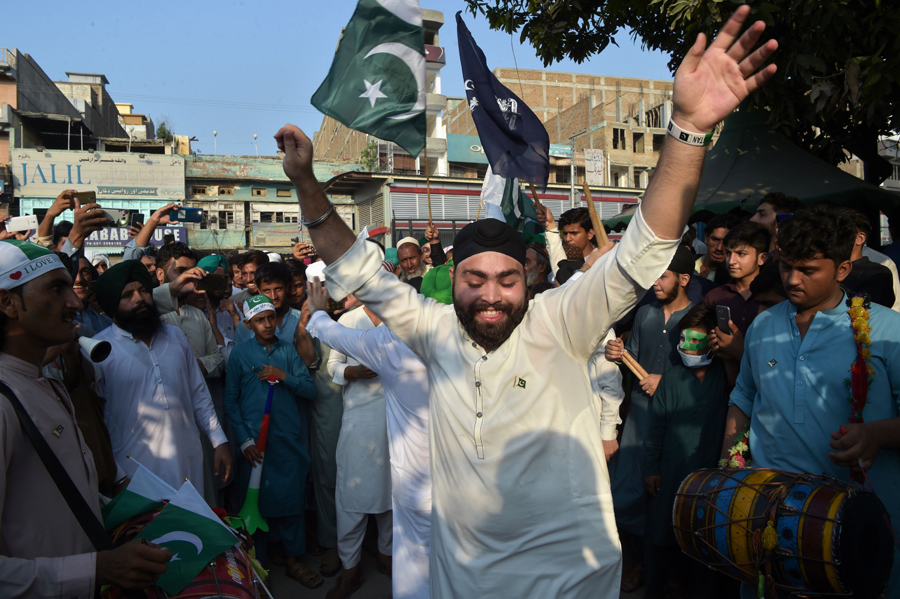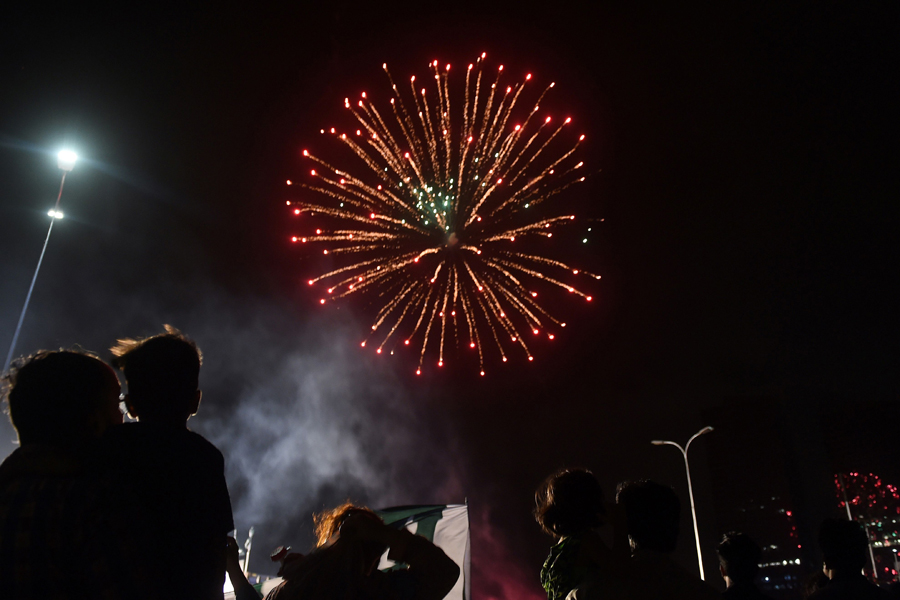 ---
Header image: Beautiful fireworks light the sky close to the Minar-e-Pakistan in Lahore during Pakistan Independence Day celebrations. — Online photo by Rana Sajid