For the PML-N, digital media offers an escape from the hurdles of electronic media
PML-N digital media team lead speaks to Geo.tv on Maryam Nawaz as a leader, the party's social media policy and controversies
Updated Monday Sep 13 2021
As the PTI started to become a force to be reckoned with, both on-the-ground and in the digital realm, a die-hard PML-N worker — Atif Rauf — felt the need to bolster his party's presence on social media.
It was during the PTI's 2014 dharna at Islamabad's D-Chowk when Rauf convinced Maryam Nawaz on the need for an increased presence of the party on various social media platforms.
"We were working on social media since 2011. However, we decided to create a social media cell by 2014-15," says Rauf.
According to Rauf, the PML-N's social media team fares better than any other Pakistani political party's digital cell.
"We spent a huge amount of time making our digital media cell," he explains. "It is an organic team. If you DM (direct message) any team member of ours, you will find that it is a genuine individual with his/her own WhatsApp number. No bots," he adds.
What sets the PML-N media team apart from competitors, such as the PPP and the PTI?
"Spontaneity," he answers. "Take the PPP or the PTI, for instance. Their social media activities function according to plans. The PML-N, on the other hand, has the capability to respond at any given time to any given development. That, I believe, is the sign of a capable digital media team."
His usual day begins by poring over news websites and newspapers and determining what is attracting national coverage. By 11pm or noon each day, the party's digital media cell decides what issue it wants to address on social media. He's most active on Twitter and believes it holds the key to striking a chord with the masses.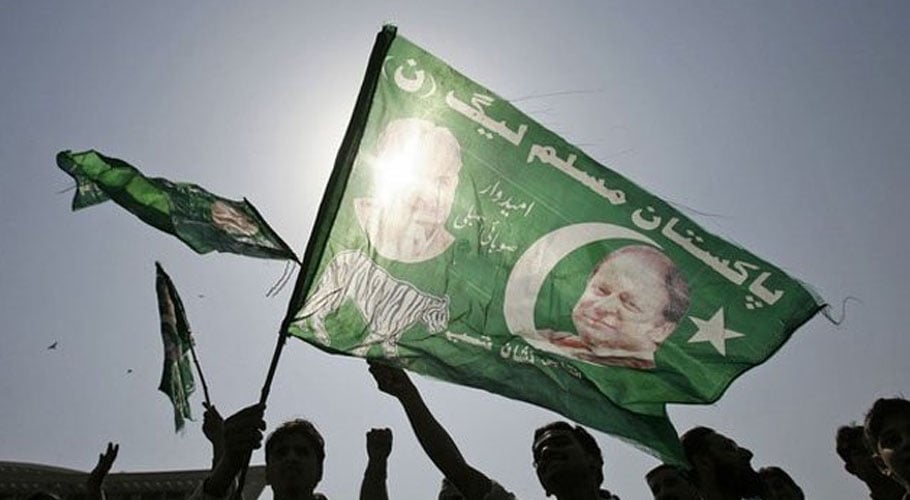 "Twitter is that space where our main narrative-building takes place," he explains. "If there is one space where you can easily monitor the public's response, it's Twitter. You're opening yourself to millions here. A strong Twitter presence guarantees an impressive digital team."
What are some of the biggest challenges he faces?
"Na din ka pata hota hai na raat ka (time flies when we work)," he says. "You constantly live in a world full of mobile phones. Developments take place all the time and we have to be ready to respond to them. Our families get annoyed the most," he says, laughing.
The PML-N and the first lady
While the PTI is frequently blamed for inciting bad language and hostile behaviour on social media among its followers, I played the devil's advocate and asked him whether the PML-N's social media team is behind the derogatory trends that have, in the past, surfaced on digital platforms, especially taking aim at First Lady Bushra Bibi.
"We have always dissociated ourselves with filthy language and trends that are used against the prime minister or the first lady," stresses Rauf. "When people trend something [abusive] like that, we always try to replace it with a more dignified one," he says.
"How can we, the followers of a female leader, abuse another woman?" he asks. "We are very well aware that the same can be done to us, so we abstain from such moves."
Nawaz Sharif invested in digital media, Shehbaz Sharif not so much
For Rauf and other dedicated members of the PML-N social media team, Maryam Nawaz is their "line" to follow.
"Wherever she goes, we follow her," he explains. "Whatever lengths our leaders go to, we will follow them."
Interestingly, the PML-N social media head tells me that not all prominent members in the party monitor social media, its trends and happenings. While Ahsan Iqbal, Marriyum Aurangzeb and Maryam Nawaz take an active interest in digital media, the same cannot be said about the party's president, Shahbaz Sharif.
"Chotay mian sahab (Shahbaz Sharif) is less interested in social media. Mian sahab (Nawaz Sharif), on the other hand, is quite invested in digital media. He understands the only viable link left between him and the public these days is digital media."
What is Maryam Nawaz, the person, like?
Rauf says the entire PML-N digital media cell and its members regard PML-N Vice President Maryam Nawaz as their mother. Around her, none of them ever feel uncomfortable; rather, they are quite at ease.
"She's very humble. She regards us as her children and her behaviour with us has always been like that of a mother," he says. "The thing I admire most about her is that she listens to us a lot and appreciates us too. And again, to reiterate, she is a very good listener."
Maryam Nawaz and the Photoshop controversy
When asked how the PML-N vice president deals with controversies on digital media, Rauf responded by saying her team handles it instead of her. He cited the example of a recent faux passe by the PML-N leader when she shared a photo of Nawaz Sharif standing beside a tree in Kashmir. The photo was cropped and not a genuine one. Supporters of the PTI and others had a field day trolling the PML-N vice president.
Rauf says it was never Maryam's blunder to begin with as a fan had tweeted the picture.
"She used that picture in a tweet," he says, adding that the PML-N digital media team informed her quickly about the mistake. "She deleted it immediately."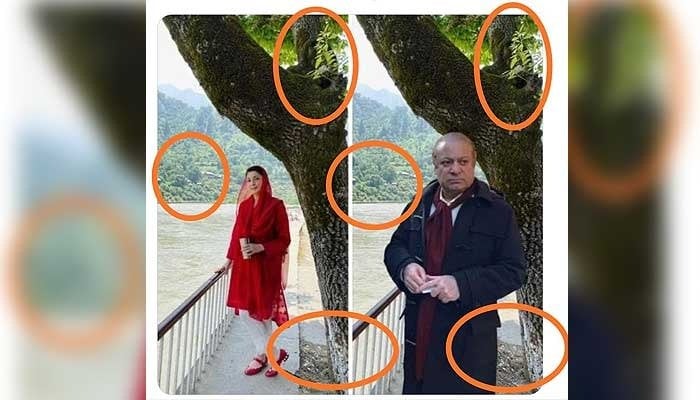 However, Rauf says Maryam is quite open to criticism and tolerates it as well. But when it comes to dishing it out to others, the lines are quite clear.
"She tells us not to cross lines on social media, again and again, and is always open to admitting her mistake," he tells me.
Also, fans of the PML-N vice president would be thrilled to know that she tweets herself and doesn't have her social media team communicate with the masses on social media on her behalf. "She tweets herself using her phone, replies to DMs and even follows people herself," he reveals.
Does the PML-N encourage its followers to misbehave with others on social media?
Rauf says his party has a strict social media policy that does not allow misbehaving with anyone. "We limit ourselves a lot on social media and never target the judiciary, even, which has issued harsh verdicts against us," he says.
Rauf says his party does not believe in propelling people to fame by abusing them on social media. Taking an apparent dig at the PTI, he says followers of "a particular political party" are the ones who misbehave and create vulgar trends.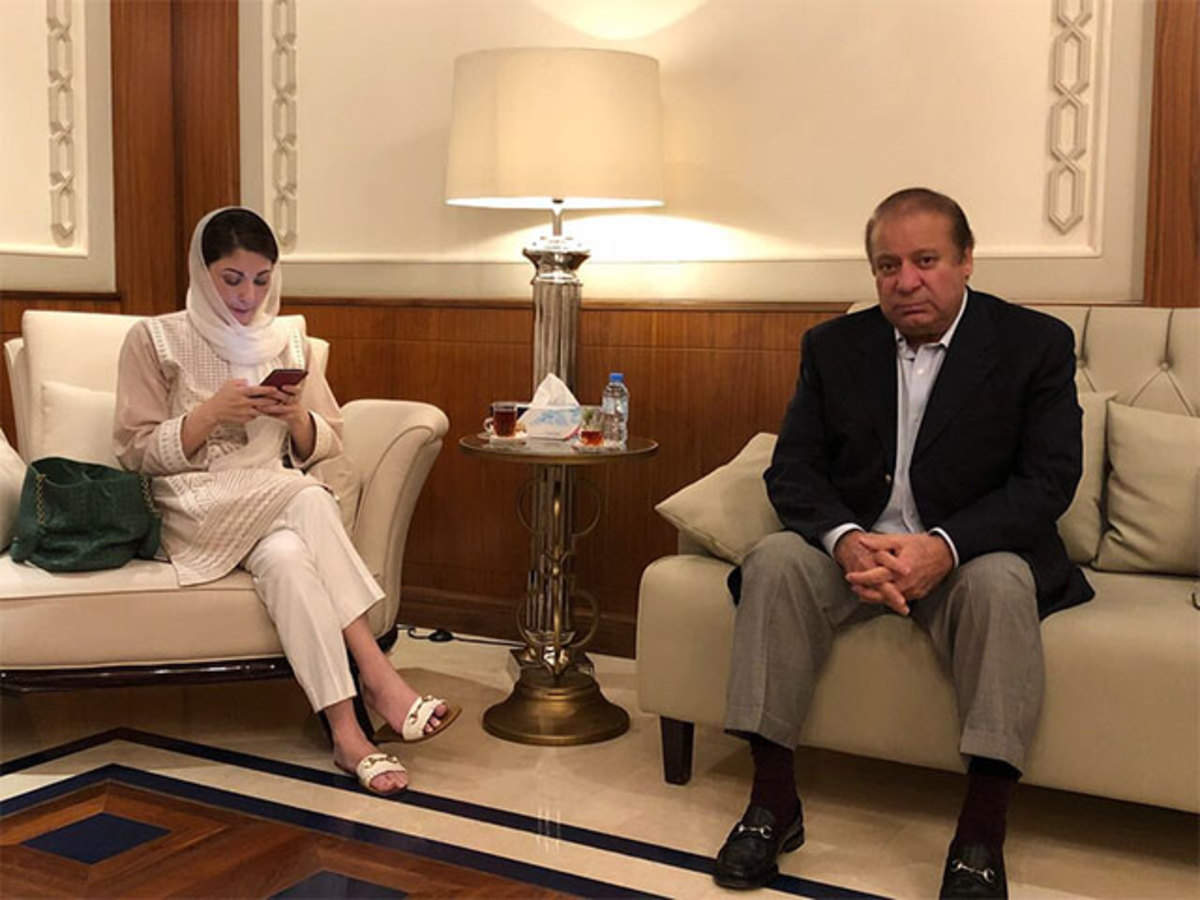 Does the PML-N have a social media policy? "We do, indeed," says Rauf, adding that it is incumbent upon PML-N digital media team members to follow the guidelines set by their party leadership.
"Our social media policy dictates that we respect people's mothers and sisters," he says. "We are not allowed to go overboard with criticism. Our narrative is the same as our leaders' narrative," he says.
Rauf says the PML-N takes stern action if anyone is found violating the party's social media policy, adding that they disown anyone who goes against the party's guidelines. "We only criticise certain characters and stop our followers from lashing out at institutions," he adds.
Which journalists offer constructive criticism of the PML-N?
"No one offers constructive criticism against us," he says, then laughs. "Umm, basically, we admire any journalist who isn't biased. Shahzeb Khanzada seems a bit neutral. I have witnessed whenever the FIA locks up any senior Geo individual, their stance softens," he adds.
He says Asma Shirazi and Mansoor Ali Khan are other journalists who are noteworthy.
Illustration by: Ayesha Nabi