Political analysts weigh in: Is the vote of no trust just a power grab by the opposition?
Analysts say opposition has every right to challenge the legitimacy of a government as long as there is no horse-trading involved
Updated Monday Mar 14 2022
The drumbeat towards a vote of no-confidence continues for the second consecutive week, after an alliance of 11 political parties handed in a notice of no trust against Prime Minister Imran Khan on March 8. The speaker of the national assembly has 14 days to call for a vote. Six days have already passed, only eight are left, as of today.

If Khan is sent home, his name would be added to the long list of prime ministers in Pakistan who did not complete their five-years-term.
For now, the opposition insists that the prime minister, and his Pakistan Tehreek-e-Insaf (PTI), is shedding support everywhere. They claim to have the support of 24 PTI parliamentarians, who have turned natural rebels.
On the other hand, the ruling party is just as confident of a win. Their tally is that five to six members of the opposition have broken ranks and joined them.
Who will come out successful? We will find out soon. But first we need to ask, should matters have come to this? Should an elected government be sent packing before its time?
Geo.tv puts these questions to political pundits:
Sacking prime minister: The right move?
Principally, is it correct to remove an elected government from power? Journalist and commentator Sohail Warraich is of the opinion that since the constitution allows for a no-trust move, it was also principally correct.

"The opposition has the right to table a no-confidence motion," said Warraich, "If it [the opposition] believes that it has enough support to remove the government."
The journalist added that the constitution allows for such a move to avoid a situation where a government cannot be voted out before five years.
"If a government does wrong, then those people who brought it to power can also remove it," he added, "that is the logic behind it."
While journalist and analyst Asma Shirazi said that the opposition exercising its constitutional right was a sign of "maturity of politics".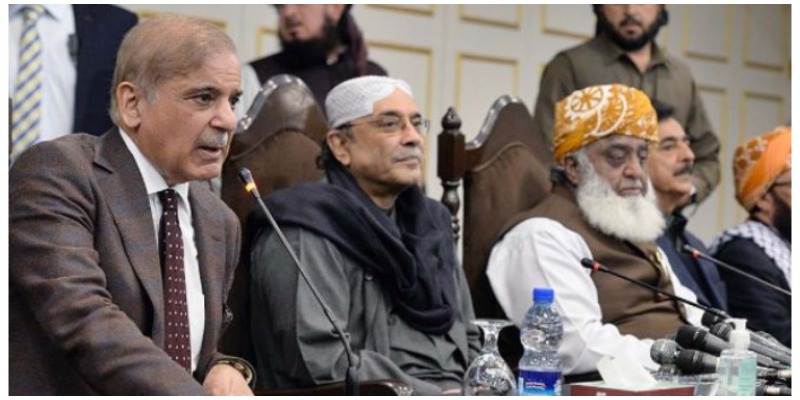 "This [move] is better than politics through sit-ins, long marches and pressure groups or even through reaching out to courts," she added. "Instead now, at least politics will stay within the parliament."
Journalist Amber Rahim Shamsi agrees. "Symbolism is important here and a successful vote of no-confidence in the parliament means the citizens who voted, no longer trust the prime minister to run the country," she told Geo.tv.
"Technically, the opposition is correct in using constitutional means - which could fail - but political history tells us that the move leads to a cycle of artificially created political instability," she added.
The journalist further explained that the opposition's strategy can be rewarded only if a general election is held soon after the prime minister is removed.
"Even then it remains to be seen whether the 'national' or caretaker government can guarantee a truly free and fair election," she said.
If removed, what's next for Prime Minister Khan?
If voted out of office, what could Prime Minister Imran Khan's next move be? Shamsi said that Khan will push the argument that his government was not allowed to complete the work the government had planned.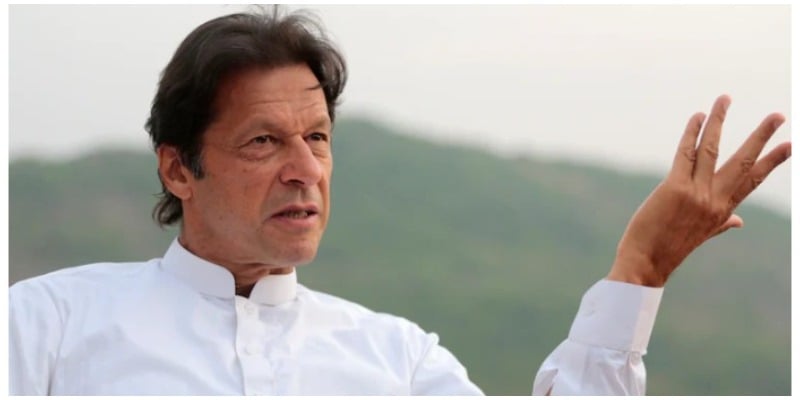 She added that former prime ministers, Benazir Bhutto and Nawaz Sharif, had used the same reasoning when removed from office. "But that did not get them re-elected," she noted.
On this, Warraich said that if Prime Minister Khan loses this fight, there is not much else he can tell his voters except that if he had continued he would have lowered the prices of essential commodities further or would have improved ties with Russia.
"The important part is that the opposition's target is to send the incumbent government packing, and once the target is achieved nothing else matters," he said.
What are the allies thinking?
Besides the opposition and the ruling party, there is a third force in the mix – the government allies, who hold a sizeable number of seats in the national assembly.
In recent days, some of the allies have publicly excoriated the PTI for its performance. Yet, there has been no announcement as of now regarding who they plan to vote for on D-Day.
Interestingly, while the Pakistan Muslim League-Q (PML-Q) and Muttahida Qaumi Movement Pakistan (MQM-P) are in coalition with the PTI, they have never openly claimed to stand by Prime Minister Khan either, said journalist and talk show host Hamid Mir.

"They [the allies] have kept their options open and are doing politics by engaging with both the government and the opposition," Mir said.
Meanwhile, Shamsi thinks that the PML-Q and MQM-P are playing both sides — the opposition and the government — for several reasons. One reason could be that they fear they would be blamed for the government's failure to govern in the next polls, she said.
Sherazi weighs in that right now, the allied parties are assessing which side has more prospects of success. However, she added that using political and constitutional rights does not mean one should resort to horse-trading or buying votes. "The is truly immoral," she said.