Vote of no-confidence: Will ousting PM Imran Khan weaken democracy?
Politicians, analysts talk about whether removing a sitting PM from power — before his term concludes — would weaken the already nascent democratic setup of Pakistan
Updated Friday Mar 25 2022
In a bid to remove Prime Minister Imran Khan from office, the joint Opposition moved a no-confidence motion against him on March 8, insisting that the premier had lost his parliamentary majority due to defections.

In response, Prime Minister Khan asserted that he would not resign "under any circumstances," adding that he would instead "surprise" the Opposition a day before the National Assembly votes on the no-trust motion.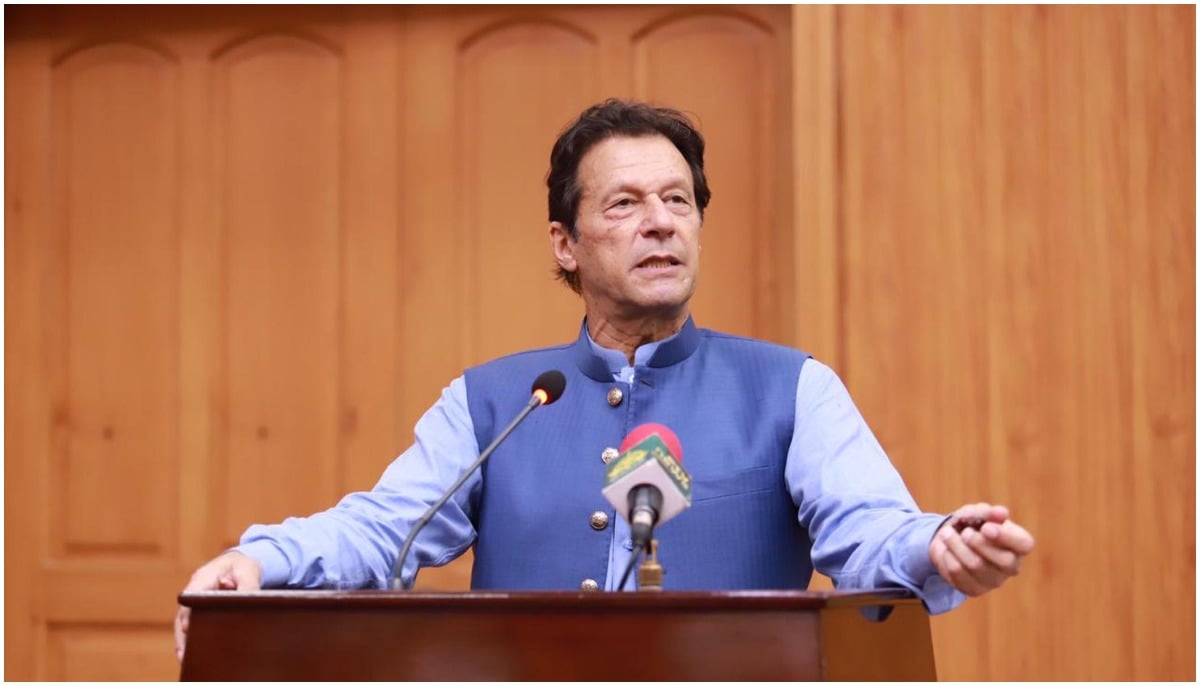 Imran Khan was elected to power in 2018 after general polls in the country. His tenure ends in 2023. Would removing him from power — before his term concludes — weaken the already nascent democratic set-up in the country?
Geo.tv reached out to politicians, as well as political commentators, to share their opinions on the matter.
Government has created a 'constitutional crisis': Gillani
Former prime minister and senior leader of the PPP Yusuf Raza Gillani said that the PTI government had created a "constitutional crisis" in the country.
"While the vote of no-confidence is a purely democratic process, the tactics adopted by the government to counter it — such as threatening and provoking its dissident MNAs and their children— is unheard of and undemocratic," he told Geo.tv, over the phone.
Gillani added that he had witnessed no-confidence motion twice in the past.
"One was brought about to remove [former] national assembly speaker Fakhar Imam in 1986," he recalled, "But since a speaker is not a part of the government, it did not have any effect [on democracy]," Gillani said. "The second time, when I was a minister, a no-confidence motion was tabled against Shaheed Benazir Bhutto in 1989."
He opined that even though Bhutto survived the ouster bid, by a 12-vote margin, whenever the no-confidence motion is brought about, it certainly shakes the government.

Gillani explained that the PTI government was using "undemocratic ways to save itself", adding that the speaker of the National Assembly was bound by the Constitution to call the no-confidence motion session within 14 days of its submission, but he did not do so.
"If I would have been the prime minister right now instead of Imran Khan, I would call the session at the first opportunity," the senator told Geo.tv. 
"And even before the session, I would call the press to the Prime Minister House and declare the number of Parliament members standing by my side."
Democracy will not be derailed if no-confidence succeeds: Faisal Subzwari
Senator Faisal Ali Subzwari of the MQM-P, which is an ally of the ruling party, said that as per the Constitution of Pakistan, it is the assemblies that have a five-year term, not the government.
"Different prime ministers can be appointed by the same assembly," he told Geo.tv, "Therefore, if the no-confidence motion succeeds, it is not going to derail democracy in the country."
He added that whether the no-trust motion fails or succeeds, it will not affect democracy, but if there is a buying and selling of votes from either side – the government or the Opposition – then it would further affect the country's "already tainted so-called democracy."
"I think that there is no true democracy in Pakistan — it is Feudocracy," he said, "And whatever we are witnessing right now is the direct outcome of that very weak base of democratic norms in Pakistan."
Khan's departure will be good for democracy: Miftah Ismail
Miftah Ismail, a senior leader of the PML-N, said that in Pakistan, an opposition has never been able to remove an incumbent government through democratic means.
"In that sense, if the premier is ousted through the vote of no-confidence, it would be a good democratic precedent as the Opposition has [adopted] a peaceful and constitutional way to remove the government," he told Geo.tv.
Political commentators weigh in
Speaking to Geo.tv, Barrister Asad Rahim Khan opined that while the no-confidence motion is provided for in the law and the Constitution, Pakistanis have seen in the past how "supposedly legal procedures" were used to serve undemocratic intrigues.
"In the past 70 years, Pakistan has had 22 prime ministers and not one of them have served out their complete term," he said, "Therefore, at this stage of our democratic evolution, it's very important – in fact, it's crucial – that such a transition happens."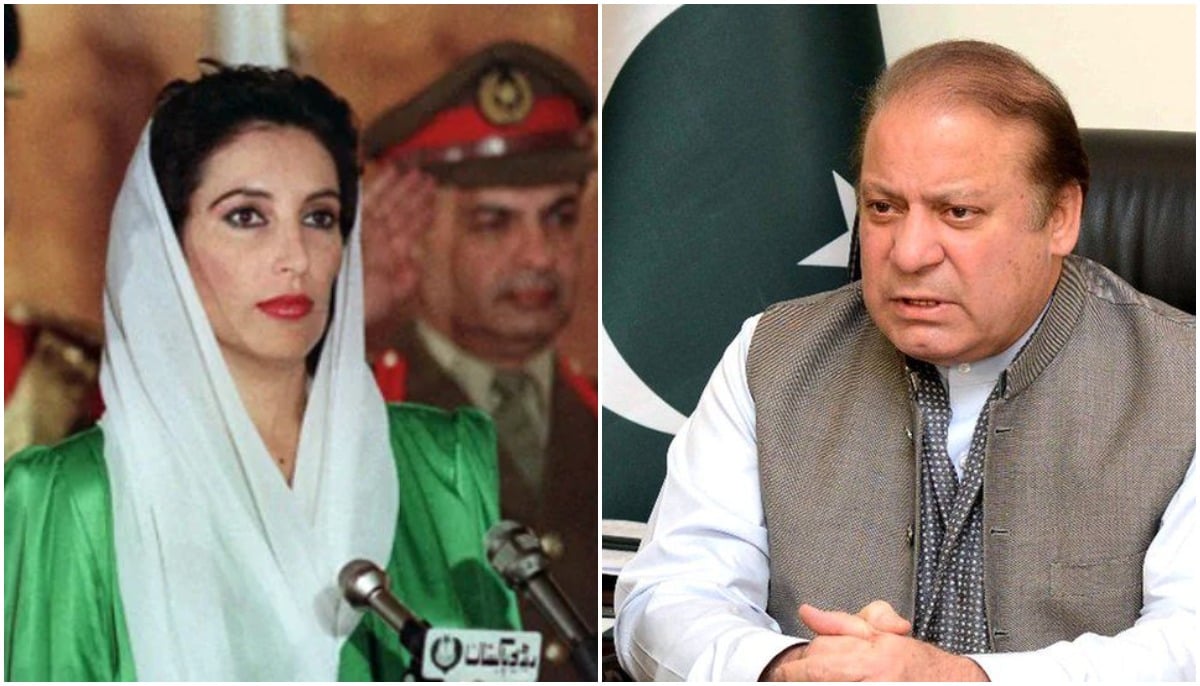 Khan added that in one-and-a-half years, the democratic process is going to advance and people will vote out the prime minister as it should be.

Senior journalist and talk show host Arifa Noor concurred and said that ousting a premier would weaken democracy further instead of strengthening it.
"After 2008, the one good thing that happened to the country was that the governments completed their terms even when the prime ministers were ousted," she told Geo.tv.
"At the moment, if the no-confidence motion succeeds, the government would be replaced by another one, which will equally be weak in terms of numbers," she added, "Also, keep in mind all the talk about why this is happening, and who is behind it. In that sense, I don't think this move will strengthen democracy at the moment."
According to senior journalist Adil Shahzeb, the no-confidence motion is democratic and it has happened in Pakistan in the past too.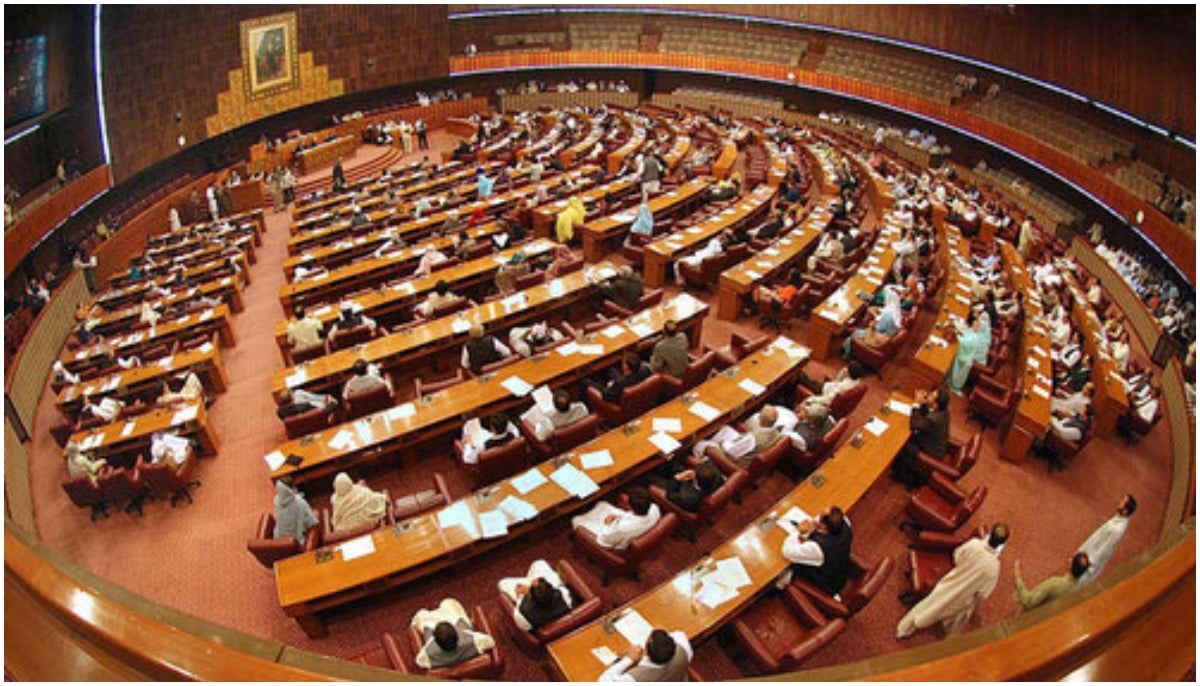 "However, given the current situation, a political turmoil is feared as the political temperature has risen too much," he said, adding that the prime minister's speeches — targeting disgruntled PTI MNAs and how they might be treated — coupled with statements from some PTI lawmakers who said they would "blow up the opposition in a suicide attack" in the assembly, will only result in anarchy and might lead to violence. 
"History tells us that such situations have always proved to be disastrous for our democracy," he added.
Senior journalist and political analyst Fahd Hussain, while speaking to Geo.tv, he said that in his opinion, democracy cannot be weakened through this movement because this is a constitutional procedure.

"If the Opposition is moving the no-trust option against the premier, they are exercising their democratic and constitutional right," he said, adding that if the procedure is as per the Constitution and the rules, then there is no question about democracy weakening or strengthening as it's a routine process.
---
— PTI leaders did not respond to Geo.tv's repeated requests for comments.