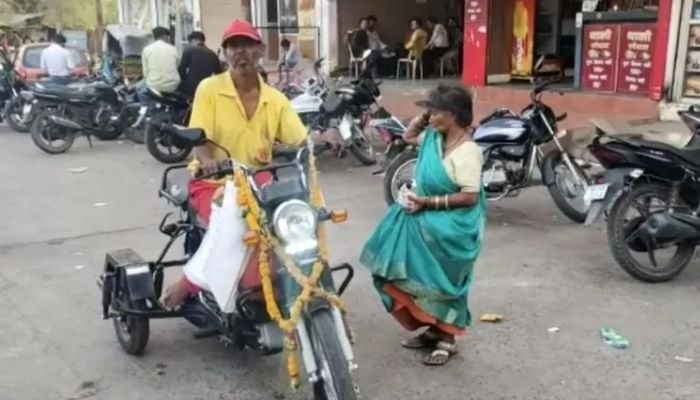 A beggar from Madhya Pradesh, India, saved up for four years and bought a moped worth INR90,000 for his wife, India Today reported.
The incident took place in Amarwara village where the beggar, identified as Santosh Sahu, expressed his love for his wife by buying her the moped — a small motorcycle. 
Sahu is a person with disabilities, who sits on a tricycle and begs for money with his wife, Munni Sahu. Munni pushes Sahu's tricycle forward as they beg together.

Due to the terrible conditions of the road, Munni would fall at times trying to push the vehicle. Therefore, Santosh decided to buy her a moped.
The couple begs at bus stands, mosques, and temples and earns up to Rs400 per day. Santosh started saving every day to buy the dream bike for his wife.
They now continue their daily routine of begging with their newly bought vehicle.