CES 2023: Coolest tech products that will blow your mind
Even if you have zero knowledge of tech, looking back at this year's CES you will be thrilled to watch sci-fi turn into reality
Updated Wednesday Jan 11 2023
First things first, no CES 2023 is not only for tech-savvy people. 
Even if you have zero knowledge of technology and artificial intelligence, looking back at this year's CES, which is one of the most influential tech events in the world, you will be thrilled to watch your favourite sci-fi movies turn into a reality. This year, the event displayed some of the coolest tech products and mind-boggling AI.
In an email response to Geo.tv, CES Media Team claimed that "the latest innovations solving some of the world's biggest challenges" were showcased at the tech fair. Honestly, who can deny that? Social media is full of pictures and videos including somewhere journalists can be seen roller skating around the venue as robots observe the human race excited about their non-living body parts and engines.

"This year, there are over 3,200+ exhibitors across every major industry from food to mobility, healthcare, automotive, entertainment and beyond," the media team told Geo.tv.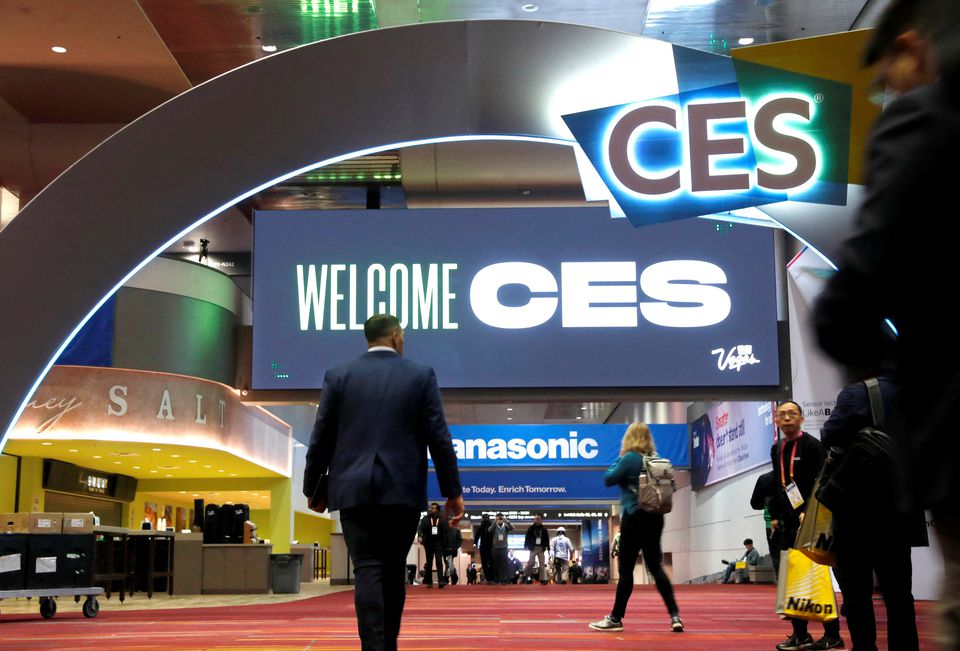 In a news release, Gary Shapiro, president and CEO of the organising firm Consumer Technology Association, said that this was the "world's most exciting technology event."
"... from startups in Eureka Park to global brands on the main stages. We are thrilled to spotlight thousands of innovative companies at this year's show," he said.
"Tech advances are helping to solve the world's greatest challenges, and CES 2023 will set the agenda for the year ahead."
The event did not only hold an exhibition but also organised different events and awards. 
Here are just a few out of a never-ending list of tech products at CES 2023, that we think are the coolest, most innovative, useful and fun.
You can now smell online
A number of businesses, including Facebook's parent company Meta, have been developing technologies to support the "metaverse," a future digital universe. 
To communicate with one another in the metaverse, people would use VR headsets and other gadgets.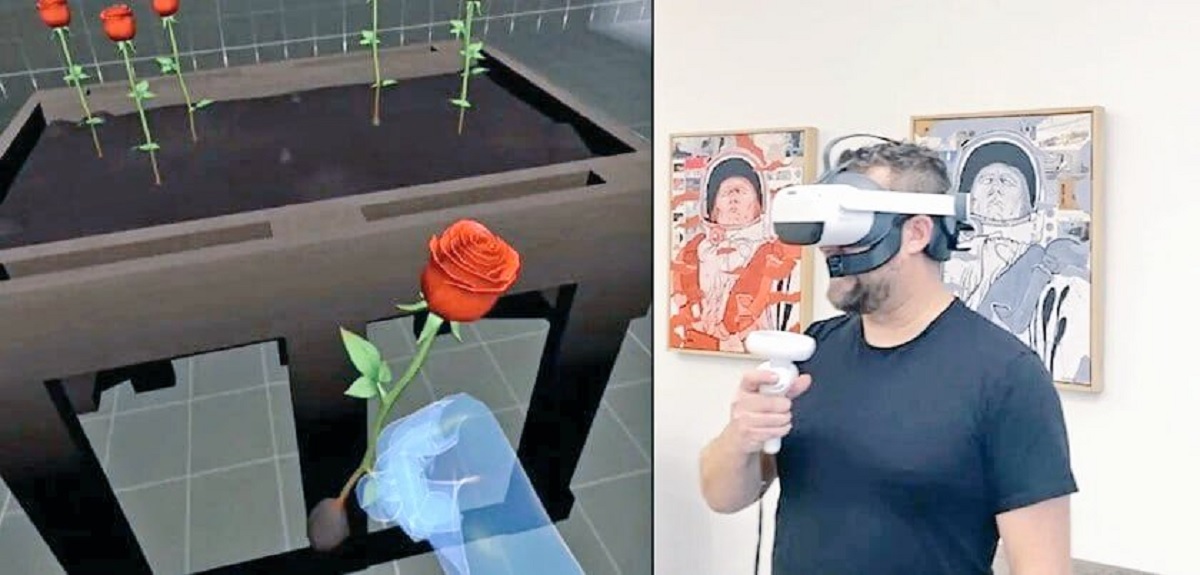 A new wearable device that generates scent is being introduced by a business by the name of OVR Technology. 
OVR CEO Aaron Wisniewski explained the technology in a video, saying it is made to mimic the human sense of smell. The company claims to make "digital experiences more immersive, emotional, and effective than ever."
The gadget connects odours to things users might encounter in a virtual reality environment. For instance, the gadget would emit an aroma for a flower when it was inhaled. Digital smells can also be detected in outdoor settings, such as in the middle of a field. The gadget might also emit the aroma of delectable delicacies as a metaverse traveller passes by stores or eateries.
According to OVR Technology, its product can create countless possible fragrance combinations.
Withings U-Scan will read your pee
Withings' U-Scan urine sensor will soon enable you to obtain immediate health information at home. Your toilet's front is where the device is designed to be set. When you urinate, it collects the urine, analyses it, and then delivers the results to your phone. Apparently, for an accurate sample, it's essential to sit down.
What kind of outcomes, you might wonder? Well, for starters, it may test your urine's pH level and monitor your daily amounts of ketones and vitamin C. Women can use it to keep track of their menstrual periods if they use a different cartridge.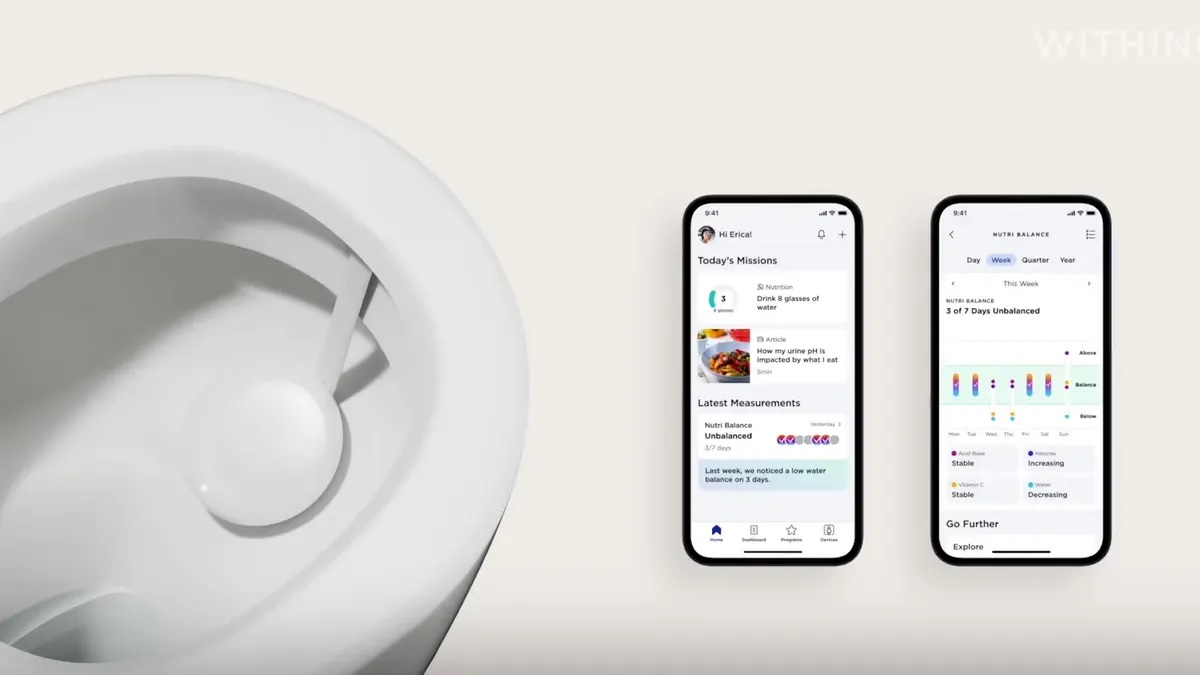 What really distinguishes the U-Scan is the ease with which you may perform this testing on a daily basis without giving it a second's thought and receive immediate results.

AR glasses that can translate in real-time
The RayNeo X2 are Augmented Reality smart glasses with thick black rims that are reminiscent of the spectacles movie theatres distribute for 3D movies. TCL, the Chinese-owned firm best known for its TVs, unveiled them at CES 2023. But brace yourself. These spectacles are much more capable than those.

"TCL RayNeo has created the world's first binocular full-colour Micro-LED optical waveguide AR glasses," Howie Li, the CEO of TCL RayNeo, said in a press release. "The technology RayNeo has developed will set the bar for future innovations in wearable AR as there is no compromise in top technology, style or ease of use. RayNeo X2 is the new frontier of AR glasses, and we're just getting started."

CNET journalist Scott Stein reported that he was able to translate a conversation with a Chinese speaker in real-time while using RayNeo X2 AR glasses.

Once the RayNeo X2 AR glasses are made accessible to the development community by the end of the first quarter of 2023, they will be up for sale later this year.
Electric skates

A brand-new pair of electric skates were introduced at the CES by the French tech firm AtmosGear. Videos on social media showed journalists and other attendees having fun with the skaters.
Riding the skates, in the opinion of AtmosGear, is a lot of fun. However, the company also expects that in addition to the electric bikes and scooters that keep a lot of people moving in urban areas, they will act as an extra form of transportation.
A power bag that contains the battery and electrical connections can be worn around the waist. The $500 skates may also be operated without an electrical outlet. The battery lasts for 32 kilometres, the company claims on its website.
The company has already received orders for 160 pairs and it needs 200 more to begin production.

Samsung screens that fold, slide, bend and roll
The screens on smartphones and tablets have remained static rectangles for a very long time. Makers like Samsung may be able to change all of that with the technology on display at CES 2023, which includes screens that fold, stretch, and extend to enable various viewing and storage possibilities.
The most hype around foldable technology was created at this year's CES by Samsung's Flex Hybrid tablet, which closes like a laptop and features a screen that can be resized from 10.5 to 12.4 inches. Additionally, the company showcased its Flex S, a device that can be folded repeatedly to switch between a phone and a tablet.
Since these foldable devices are simply "concepts" at this time and not even in the product development phase, there is no way to foresee what the ultimate versions of these devices might look like. 
BMW's i Vision Dee wants to be your friend

At CES 2023, BMW excited drivers and passengers by introducing the i Vision Dee, a digital emotional experience. 
The concept automobile displays an electric-powered, futuristic sedan with a pared-down, neo-retro design aesthetic that is covered with E Ink. It intends to strengthen the bond between occupants and the vehicle by significantly altering the driving experience through the use of artificial intelligence and a head-up display that spans the entire windscreen.

"Immersive, innovative, intuitive – the BMW i Vision Dee embodies our vision of the future of digital mobility," BMW claims on its website, adding that "Dee" stands for "Digital".
The textured, ostensibly tidy dashboard is converted into an instrument panel via shy-tech. 
The motorist can choose how digital they want their driving experience to be with the BMW Mixed Reality Slide. The new head-up display is controlled by a five-step menu that allows you to choose what you want to see, from analogue to driving-related information, social media posts, augmented projection, and finally, entry into a fully virtual world.

Digital tattoos
A portable tool made by the South Korean business Prinker makes it simple and quick to apply temporary tattoos.
With a library of thousands of designs or the possibility to create your own using the company's app, the device employs cosmetic-grade ink. You simply wave the tool over the area where you want the tattoo to be applied after selecting one. Although waterproof, the tattoos can be removed using soap.
The flagship model costs $279.
---
The thumbnail and banner photo shows CES attendees attend a virtual reality concert at the Lotte Data Communications booth, during CES 2023 at the Las Vegas Convention Centre, in Las Vegas, January 6, 2023.— Reuters