After May 9 mayhem, some lessons must be learnt
A million-dollar question is why the mobs were allowed to carry on with their vandalism and not stopped
Updated Saturday May 13 2023
Never had anything in our charred political history of 75 years — except for the debacle of East Pakistan, when the country was bifurcated — disgraced the nation more than the heinous events that fell out on the ominous day of May 9th. 

Pakistan Army's Inter-Services Public Relations (ISPR) termed the day as the 'Black chapter' in its strongest-worded condemnation of the events that unfolded following the arrest of former prime minister Imran Khan.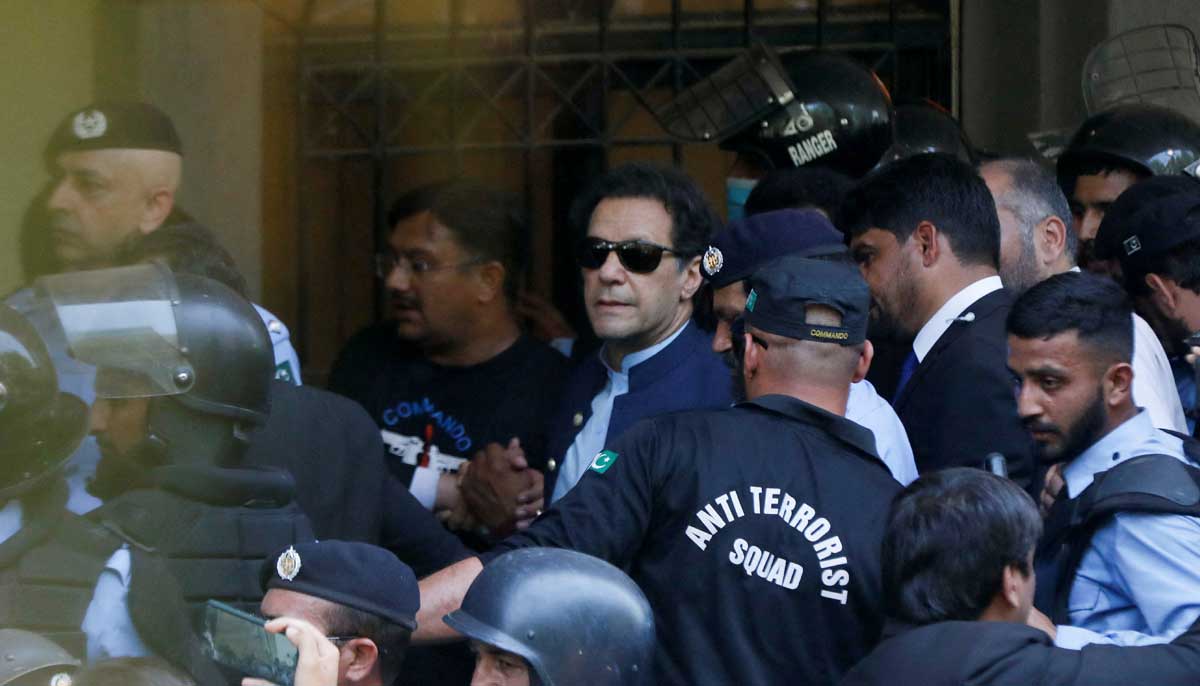 These include mob attacks on the Corps Commander House in Lahore, GHQ, Rawalpindi, the historic Radio Pakistan building in Peshawar and some other sensitive and 'protected installations.' 
There is a lesson to be learned for all the stakeholders in a bid to avoid the recurrence of such unprecedented scenes, particularly in the era of 'digital media.'
Social media gag
One of the fallouts of the recent unpleasant events was a massive clampdown on social media through 'declared censorship' by the government for an indefinite period. Social media websites like Twitter, YouTube, Facebook, etc are all under 'strict scrutiny' and more are to follow. One of the reasons why 'social media are under chain' is Pakistan Tehreek-e-Insaf (PTI) as the party not only has the most effective network among the political parties but also a massive following all over the world.
But, historically such bans often resulted in rumormongering, disinformation, and all sorts of fake news. Thus, a ban is not a solution, instead, they need to work on checking the flow of 'fake news.' This is one lesson which no government had learnt since the creation of Pakistan when only 'print media' was there and successive governments used colonial era's 'black laws' to curb the press but it proved counterproductive.
A word to wise judiciary
The two most important institutions which need to learn a serious lesson from the unfortunate rather than most condemnable events of May 9th, are the establishment and judiciary i.e. to keep themselves out of 'politics.' One really wonders why the Supreme Court or the Chief Justice of Pakistan, CJP did not constitute a 'Judicial Commission' (JC) in the Wazirabad attack on Imran Khan despite Prime Minister Shahbaz Sharif requesting him through a letter.
If he could have taken a suo motu in a case where it was not required, he could have constituted the JC on PM's request and Imran would not have opposed it after all he had full faith and confidence in the present CJP Justice Umar Ata Bandial. It is still a mystery why he did not acknowledge the formal and official request from the federal government. The Supreme Court should have even distanced itself from last year's vote of no confidence as there was no need for a late-night hearing. Even if something 'unconstitutional' had happened the court had the power to set aside any unconstitutional action.
A call on our establishment
What lesson does the 'establishment' need to learn from these events? It certainly looked like a preconceived plan as the manner in which PTI workers and supporters reacted and targeted these otherwise most protected places after Imran's arrest clearly showed they had 'instructions' on what to do and how to retaliate in case of Khan's arrest.
However, a million-dollar question is why the mobs were allowed to carry on with their vandalism and not stopped. It is true that historically the army has avoided clashes with rioters or protestors but at least paramilitary rangers and heavy police could have been deployed.
The protesters, after all, took time to burn and destroy the Corps Commander House. The GHQ is even more protected. Sources said serious inquiries into these incidents were underway and action would follow.
Is it about lust for power?
The ISPR categorically declared that 'in the lust for power, this group wearing a political cloak had done what enemies could not do in 75 years.' Without naming PTI and its leadership, the message was clear enough for them.
However, in the larger context, the establishment needs to ensure its apolitical character as in the last seven decades its political role had caused colossal damage either by imposing four martial laws or through the political role of its premier intelligence agencies.
It is in Pakistan that the army should keep itself out of politics and in this regard its decision to remain 'neutral' was welcomed by people across the board. Government-establishment relationship on national security matters is quite understandable and is rather necessary but not in making and breaking political parties or forming or dissolving governments.
No mercy for miscreants
Yes, all those involved in arson and attacks must be taken to task and punished in accordance with the law but both the establishment and judiciary must seriously review the role their predecessors had played which had badly harmed the institutions and democratic process. Time for a new beginning if we really want to move forward toward a better democratic and progressive society.

Some wisdom for Imran
What is the lesson which Imran Khan and PTI need to learn not only from what happened on May 9th but everything that followed after April 10th, 2022, particularly its decision to dissolve two provincial assemblies in Punjab and Khyber Pakhtunkhwa (KP) early this year? Had Khan waited for a few more months and let the elections be held in October, this year and the dissolution of all assemblies including the National Assembly in August, PTI's popularity would not have died down.

PTI's popularity has never been 'questioned' even by its worst critic but today Imran's politics has brought his party to a position where thousands of its workers and all the top- and second-tier leadership is detained and many of them may face serious cases including attacks on Corps Commander House and other sensitive installations, officers, as well as charges of arson.
PTI's political sins
It would have been smooth sailing for the PTI and Imran Khan had he drawn a better political strategy by both remaining in the Parliament while retaining power in 60% of Pakistan and at the same time continuing with his street power shows. He perhaps, went too far in his fight with the establishment and as a consequence once the 'darling' of the powers that be he became a 'villain' to them.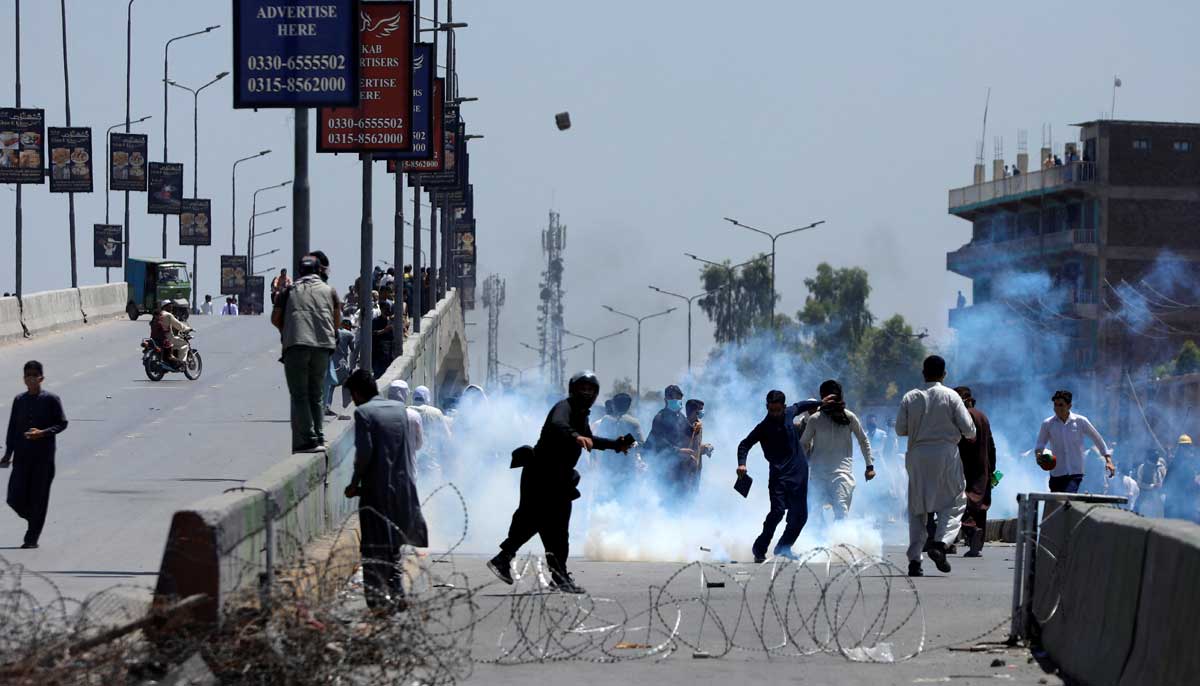 Points to ponder for PDM
There is also a lesson not only for Pakistan Democratic Movement (PDM) leadership but also for the political workers, particularly for mainstream parties like Pakistan People's Party (PPP), Pakistan Muslim League-Nawaz (PML-N), Awami National Party (ANP), National Party (NP), Baloch National Party-Mengal (BNP-Mengal), Jamiat Ulema-e-Islam-Fazal (JUI-F).
There could be a difference of opinion but PDM particularly PML-N were in a much better position till March 2022 than they are today. Even if they had voted out Imran through vote of no confidence they should have gone for early elections.
PTI in power till 2035?
The apprehension of former President Asif Ali Zardari that Imran or his handlers were planning to rule till 2035 was also unfounded as after all Imran has now crossed the 70-year mark and the next election in all probability would have been his last like in the case of Asif Ali Zardari, Prime Minister Shehbaz Sharif and former premier, Nawaz Sharif (even if his appeal against disqualification is upheld).
Secondly, what would have stopped PDM leadership to continue its political movement even if Imran had succeeded in making Lt General (retd) Faiz Hameed army chief? They did not have any plan and within months the parties like PML-N which were winning most of the by-elections in Punjab are now facing the impossible task of retaining their position in Punjab.
Is it curtains for Kaptan?
It is premature to say that it's 'curtains for Kaptan and his politics' but certainly his dream and road to PM House look far more difficult than a few months back despite his popularity graph constantly going up.
But Khan, who is equally popular among the 'burger', the middle, and the working class, needs to be more responsible and articulate as the country is already facing a 'leadership crisis' alongside the danger of being declared a 'failed state' with all kinds of institutional decay going on.
Non-interference policy
The lesson from the charred political history is to have a better democratic order based on a policy of 'non-interference' and an independent judiciary in its true sense and not the politically-motivated establishment.
Let's have and ensure free and fair elections on time i.e. in October this year, with a completely neutral independent setup, unlike the present interim ones in Punjab and KP.
Democracy is king
Democracy and a better democracy is the only lesson that needs to be learnt from 75 years of political uncertainty and disorder.
---
Mazhar Abbas is an analyst and columnist at GEO, The News and Jang. He tweets @MazharAbbasGEO
---
Disclaimer: The viewpoints expressed in this piece are the writer's own and don't necessarily reflect Geo.tv's editorial policy.