Esports: For how long can Pakistan's world champion gamers play on empty?
Super-talented Pakistani gamers are unable to outplay the menace of limited sponsorship — hindering them from participating in international competitions
Updated Monday Aug 21 2023
Amidst limited resources and support, Pakistan's esports scene thrives, captivating the world with its formidable talent in the fighting game community (FGC); however, these star gamers are also struggling to pursue their passion because they cannot "play" on empty for long.

Driven by sheer passion and determination, the nation's esports professionals defy the odds, showcasing their prowess on the global stage and illuminating Pakistan's name in the esports arena.

In recent years, Pakistan has emerged as a hotbed of gaming talent, with passionate teenagers showcasing remarkable skills and determination in the esports arena.
Despite facing challenges such as limited sponsorship and facilities, these young gaming enthusiasts are forging ahead, determined to put their nation on the global esports map.
With an increasing number of video gaming championships and tournaments taking place throughout the country, the stage is set for Pakistan's esports scene to flourish and leave an indelible mark on the world stage.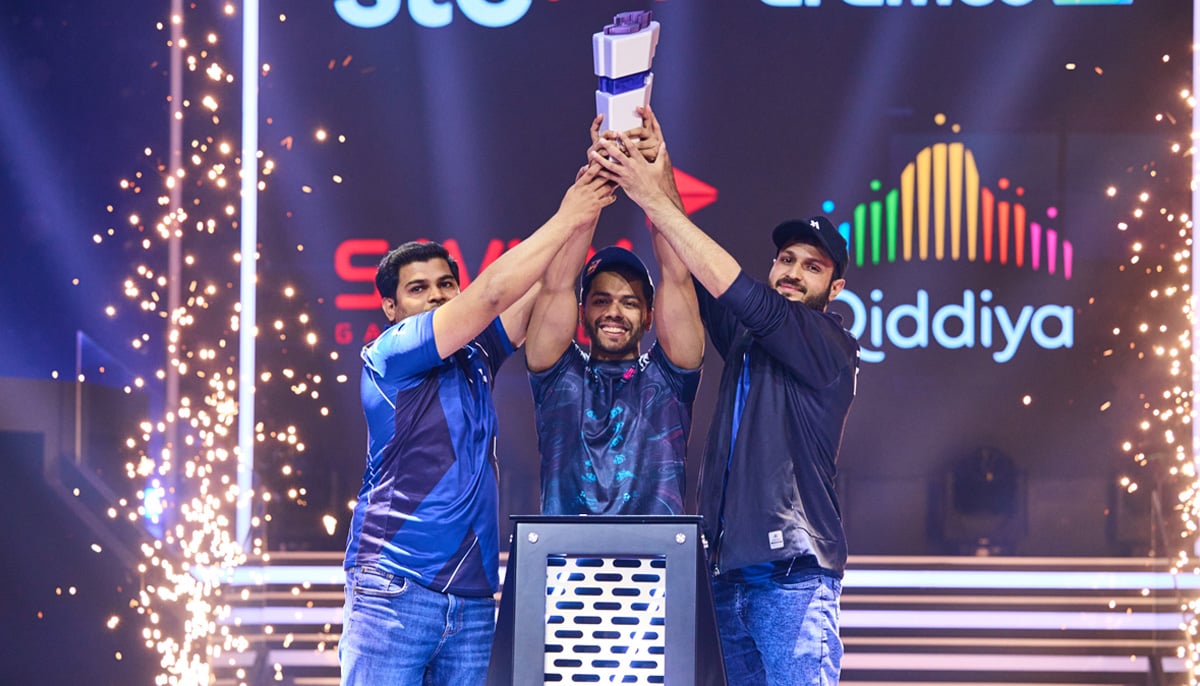 Several esports games have gained immense popularity in Pakistan. Among these are Dota 2, a highly strategic multiplayer online battle arena (MOBA) game, and Counter-Strike: Global Offensive (CS:GO), a first-person shooter (FPS) title known for its competitive gameplay. PUBG Mobile, the mobile version of the famous battle royale game PlayerUnknown's Battlegrounds, has also attracted a massive player base.
Additionally, League of Legends, another popular MOBA game, and Call of Duty, a long-running FPS franchise, have secured dedicated fan followings in the country. These games have contributed significantly to the growing esports culture in Pakistan.
Pakistan dominates in TEKKEN
Recently, the Pakistan team, represented by ArslanAsh, Khan Imran, and Atif Butt, emerged victorious against South Korea with a hard-fought 3-2 win in the Gamers8 Tekken 7 Nations Cup held in Saudi Arabia. The trio showcased their skill and determination to make Pakistan proud.
In the last few years, Pakistan esports star Arslan Ash dominated in Tekken 7 community to win back-to-back titles for Pakistan.
Meanwhile, the success of the Pakistan team in the Gamers8 Tekken 7 Nations Cup has brought a new perspective to the forefront, highlighting the immense talent and potential that exists within the gaming community of the country.
The victory in the Gamers8 Tekken 7 Nations Cup was not without its share of hurdles, as Ash shared his personal experiences of the difficulties faced by Pakistani players when it comes to international tournaments. 
Traveling to other countries for such events can be a daunting task, entailing various logistical and financial challenges. Nevertheless, the triumphant players overcame these obstacles with determination and passion for the game, proving their mettle on the international stage.

Optimistic esports future
Hasnain Ali, director of Pakistan's largest esports company, Esports Pakistan, expressed unwavering optimism about the nation's bright future in esports, citing numerous international and local trophies, particularly in the popular game "Tekken".
While acknowledging the players' significant progress in honing their gaming skills, Hasnain emphasised that achieving milestones takes time.
"Our players made lots of progress in their gaming skills but it takes time to achieve the milestone," Hasnain added.
Despite prevailing dominance over Indian players in most esports, Pakistan faces challenges with sponsorship opportunities. Presently, Pakistani esports players excel in Tekken and PUBG competitions but they are actively working to overcome obstacles in Free Fire games, especially on the global stage.
"In most of the esports we are ahead as compared to Indian players, but India is ahead in terms of sponsorship," Hasnain said.
"Right now our esports players dominate in Tekken and PUBG competitions but we are in a struggling period of Free Fire games especially in the World region," he added.
Boosting Pakistan's esports growth
Rabees Ahmed, a knowledgeable figure in Pakistan's esports industry, lauds the exceptional performances of prominent players in Tekken and PUBG games during various local and international events. However, he highlighted the challenge of limited sponsorship hindering many gamers from participating in international competitions.
"Most of the esports gamers face obstacles due to the lack of interest from major sponsors in Pakistan, that's why most of the gamers are not able to travel abroad to represent Pakistan in international events," Rabees added.
"Our esports gamers who are in a struggling period need full guidance to enhance their skills," Rabees said.
Rabees also commended the recent achievements of Pakistan's dominant team, AGONxi8, for securing consecutive titles in PUBG events, showcasing the nation's talent on the global stage.
PUBG esports seeking sponsorship
Pakistan boasts exceptional PUBG talent, with players showcasing remarkable skills in national and international competitions, and the most dominant in major events is "AGONxi8". This team is led by Shahbaz Ahmed, who is a professional in PUBG.
Shahbaz said that most of the professional teams have their facilities and sponsorship but investors in Pakistan do not invest in our gaming tools.
"Due to lack of facilities our community is facing difficulties to continue this profession but we are still passionate about representing Pakistan in major PUBG events," Shahbaz added.
"One of the most prominent team members left our team and joined the Saudi gaming team due to better opportunities and chances. We also had an offer but we rejected it since we wanted to represent our national side. We have a lot of talent in PUBG but due to lack of coaching and guidance we face challenges," he added.
AGONxi8, the top PUBG team in Pakistan ranked number one in the country and fourth in South Asia, demanded basic facilities at par with international standards. They believe improved facilities from sponsors would enhance their performance.
Elevating Free Fire gaming
Alongside PUBG, Free Fire is also immensely popular in Pakistan, with many players enjoying the game. Hassan Baloch, also known as HOTSHOT HASU, is a leading Free Fire player in Pakistan, dominating national tournaments. Despite immense talent, Hassan highlighted the lack of sponsorships in Pakistan's esports industry, compared to India, which limits opportunities for players to represent their country internationally.
He stressed the need for more support from big brands to boost Pakistan's presence in global esports events, citing the relatively low ratio of Free Fire esports tournaments compared to games like Counter-Strike and Dota 2 in the country.
"Pakistan has many great players in the esports industry as compared to India but lack of sponsorship motivated the player to remain consistent," Hassan added.
"In Pakistan, the ratio of Free Fire esports contests is low as compared to other esports just like Counter-Strike and Dota," he said.
Hassan said he will "represent Pakistan at the international level if brands back him".
---
Arsalan Shehzad is a staffer at The News
---
— Header and thumbnail image via Twitter/@ArslanAsh95