Breaking boundaries: The inspiring journey of women cricketers in Pakistan
We often don't realise how we stand on shoulders of other women who challenge the status quo to make room for that extra inch
Updated Monday Sep 04 2023
More than a decade ago, when I first went to photograph the women cricketers in a rather run-down practice facility in Karachi, the entire setting spoke to me in metaphors.
The boundary line represented the restrictions imposed on women by our society to operate within; high above the ground the birds symbolised freedom; and on the ground, the fierce women in green — wearing soft bangles and playing with the hard ball — were trying to prove a point in a sport otherwise known as a gentleman's game.
What followed was a six-year-long project and my commitment to sharing these courageous women's stories with the rest of the world. In 2010, Bushra Aitzaz, the then Chairperson of the Pakistan Cricket Board (PCB) Women's Wing, got truly excited to learn that a project celebrating the women's team would be taken up and provided full support.
Looking at some of the portraits I had taken in their green blazers, she said: "I always tell the girls, the green blazer is your pride. It is what gives you your identity."
2011
At the TMC Cricket Ground in Karachi, the local practice match is about to start. There are numbers loosely scattered on the ground, as the scoreboard would be manually changed. In a half-broken mirror of the ground's washroom, I see some of the girls wearing sunscreen, others putting bandages on their bruises and tapes on their fingers.

The few rows of spectators' chairs on the ground are almost empty.
I observe the girls play. They have a different aura on the field with their determined eyes and powerful body language; it was almost as if they had covered up their softness to deal with the harshness of the real world. I had not experienced such passion before.

I take portraits of the players, asking them to pose for the camera. They hesitate and put on a meek smile — the kind women are conditioned to give. I tell them what I witnessed on the field moments ago was a desire to take on the world. I give them cues. They are playing against India and this was their chance to win. Magically, their expressions would change, their dreamy eyes would light up, and that is what I would capture — their true selves.
Why were these women playing so passionately? There wasn't money, fame, or recognition for them at that time. Who were they trying to prove their worth to? To themselves, or to the world? Maybe to both.
And why was I not willing to let go of their stories? Allama Iqbal's poetry and his reference to Shaheen as a metaphor for courage, strength, and resilience have always inspired me. In my quest to find Iqbal's Shaheen, I saw it in these young women and it became important for me for the world to see them, and celebrate them as well. I had found my answer.
khird mandoon say kya poochon meri ibtada kya hay
kay mein iss fikr mein rehta hoon meri intiha kya hay
[Translation: Why bother asking the wise where I have come from

When I am in pursuit of exploring my limits]
In their private spaces, one could sense hints of rebellion, be it in the deep red coloured bedroom wall of one of the players, or a closet far from a traditional one at another player's, but at the same time one could observe the many roles these women had to juggle, personas they needed to adorn, as if trying to fit in and stand out at the same time.
I realised that almost all of them were documenting their journeys through scrapbooks filled with small cuttings from the local newspapers — a quiet testament to their achievements.
The parents' support and love were evident through the large cupboards in their bedrooms and drawing rooms, dedicated to their daughters' trophies, pictures, and the prize cheques they had received for winning the Asian Games.
But each of these women had to break stereotypes and face their sets of challenges for allies to make it to the national team. Nida Dar — the current captain — had to hide her picture, printed in a local magazine, from her brother after winning a match. Diana Baig was the first woman from Gilgit Baltistan to play cricket for the national squad, and Nahida Khan was the only girl from Balochistan in her region's history to represent Pakistan in cricket.
2014
I am having lunch with the skipper in one of the fancy cafes in Lahore. We walk up to the counter to order and I insist on paying. She resists. The teller is confused about who to listen to. I told the cashier that she was The captain of Pakistan's women's cricket team, how could she have paid? The cashier gives me a blank look. He had no idea.
By then Sana Mir had led two back-to-back Asian Golds in 2010 and 2014.
2015
I am meeting with the then PCB Chairman, Sheharyar Khan, to get his blessing for my project. There was a small screen installed on his large office wall, and on it was streaming the first live match for Pakistan's Women's Cricket Team.
2016
In March 2016, I travelled to New Delhi, India, to capture the concluding shots for my book at the Twenty20 World Cup. It was here that Pakistan beat India on their home ground at the then Feroz Shah Kotla Stadium.
At the press conference, as I was about to take up-close shots of the captain, Sana Mir, and Player of the Match, Anam Amin, I decided to go to the back of the room to include the cricket journalists in the frame. I remember taking a moment — from empty chairs to seats full of journalists. It reminded me how far we had both come in our respective journeys. It was a moment of redemption.
I am meeting Mir in the same cafe in Lahore. A couple walks up to our table, excited and all praises for the skipper, and requests for a selfie with her.
By 2020, Sana Mir had become a household name.
---
In March 2022, an image went viral and won many hearts — Bismah Maroof holding her daughter, entering the stadium for the ICC Women's Cricket World Cup in India along with a fellow player holding the baby cradle.
What is truly commendable is the parental policy that Urooj Mumtaz, former skipper and head of women's cricket, with the support of Chief Executive Officer Wasim Khan, introduced for both female and male players, making the central contracts more progressive and attractive.
The revamped policy offers female players up to 12 months of paid maternity leave and also empowers players to travel with the support person of their choice to take care of the baby. These steps are significant and offer women the much-needed work-life balance.
These important measures may have lessened the gender equity gap in cricket in Pakistan, but the former skipper Maroof being denied the participating opportunity at the upcoming Asian Games (Asiad), scheduled this September — due to the organiser's rules that do not allow athletes to carry their children along — is distasteful. Having lost a seasoned player, the Pakistan team — who are aiming to have a hat trick after winning two Golds — experiences a big blow.
Lack of policy support by a continental multi-sport event like Asiad, not only demotivates the players but also regresses the efforts towards achieving the much-needed gender equity in sports globally.
Assessing from my recent interview with the current head of women's cricket, Tania Mallick, the future of women's cricket in Pakistan looks promising. PCB now has eight registered academies all over the country with their designated coaches and has partnered with various educational institutions that provide safe places for young girls to practice.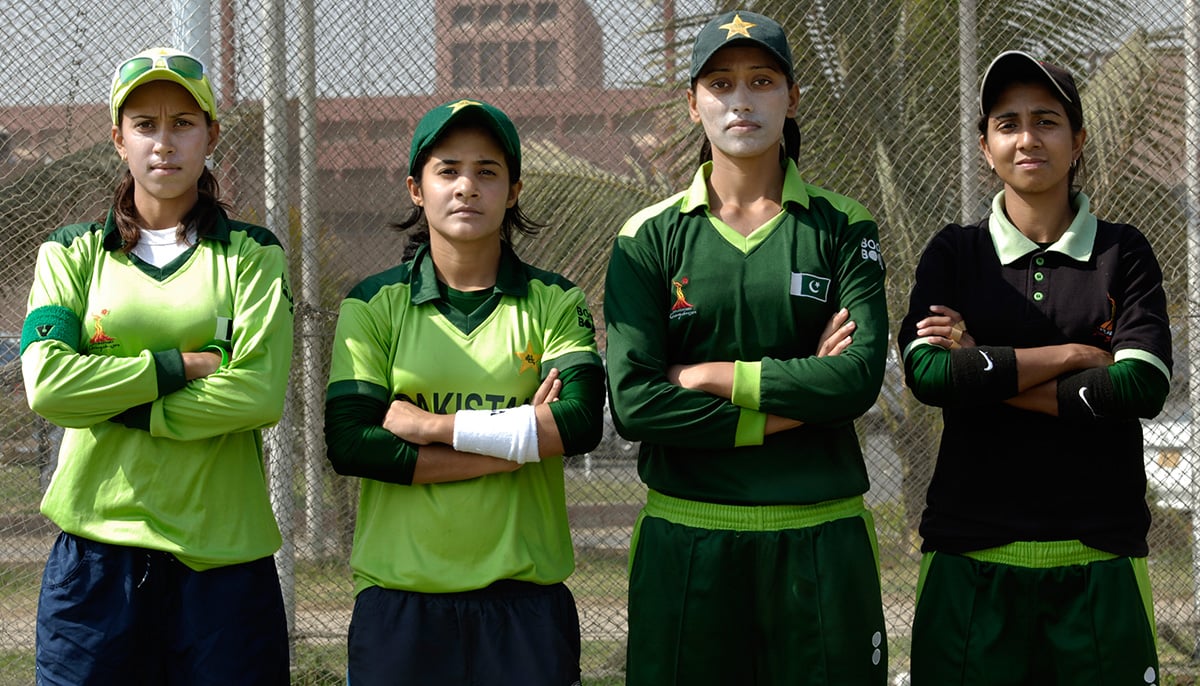 Essential steps have been taken including focusing on breadth strength by developing emerging and Under-19 teams and giving them the right training and exposure to better equip themselves for the changing requirements of the game. The board recently handing out domestic contracts to 74 players is the first and most important step towards this effort.
As Tania aptly said: "I tell the girls, I am not just responsible for you, but also for that little girl sitting at home dreaming of becoming a cricketer."
Moreover, with women like Saleema Imtiaz and Dr Humaira Farah, getting opportunities to umpire internationally, as well as Marina Iqbal and Sana Mir taking up roles as presenters, the options to have off-field associated careers as presenters, commentators, umpires, coaches, and match referees open up, and more young girls will be attracted to take up the sport professionally.
A lot has changed for Pakistan's women cricketers for the better, but the importance of seminal work can never be underestimated in any field.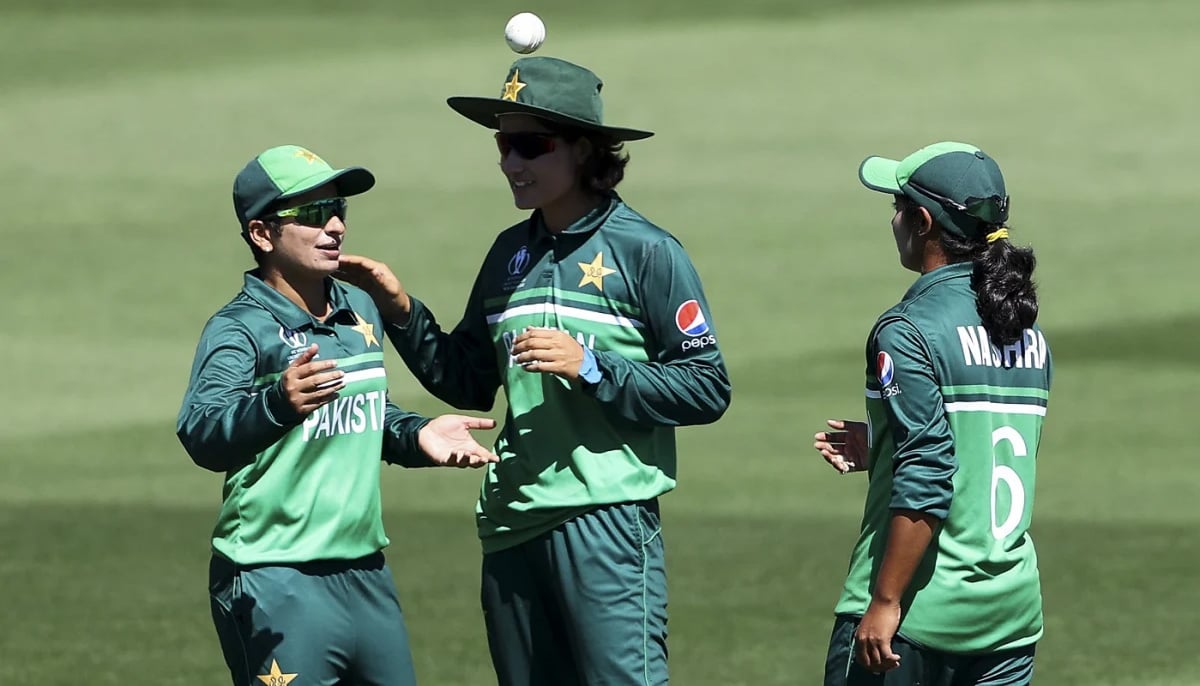 Former wicketkeeper, Batool Fatima, in Women in Green and Beyond said: "I started playing cricket in the year 2000. For the first decade that I played, the women's cricket team was hardly acknowledged. It took a lot of hard work and struggle to bring the women's team to the level it stands at today. I feel proud of the path we have paved for today's team and I wish them all the very best."
We often don't realise how we stand on the shoulders of other women; each woman who challenges the status quo to make room for that extra inch, stretching boundaries not only for herself but for others to follow through. What these women did was just that.
---
Mahwash Rehman is the author and photographer of 'Women in Green and Beyond', and writes on gender, empowerment and culture. She tweets @mahwashr

---
— Header image by PCB and thumbnail image by author