Churail, dayan, balaa: How culturally correct are witches of Pakistani TV shows
Witches on national TV screens present the underlying allure of witchcraft and sexual desire in a conservative, religious, and patriarchal society
Updated Monday Nov 13 2023
Witches occupy a nuanced space on Pakistani television, appearing in horror, comedy, and family genre dramas, and sharing similarities and differences with their counterparts on Anglophone screens. Witches in Pakistani popular drama serials present a fluid and evolving image and our national idea of a witch is very complicated. A straightforward translation of witch in Urdu will be jadoogar, which means the practitioner of magic.
However, in popular culture and media discourse, many other Urdu words and ideas are gathered under the broad English denominator of witches. A witch is sometimes presented in accordance with popular folk tales as the churail or pichal peri (reverse-footed), as a mysterious spirit called 'dayan' with evil magical powers, as jilted lover practising black magic, and as the metaphorical wicked female character balaa who ruins others' lives.
Witches on national TV screens present the underlying allure of witchcraft and sexual desire in a conservative, religious, and patriarchal society. The first type of witches includes mostly heterosexual women, and sometimes men, who are religious deviants as they practice black magic. The characters struggle to achieve romantic fulfilment through marriage with their beloved.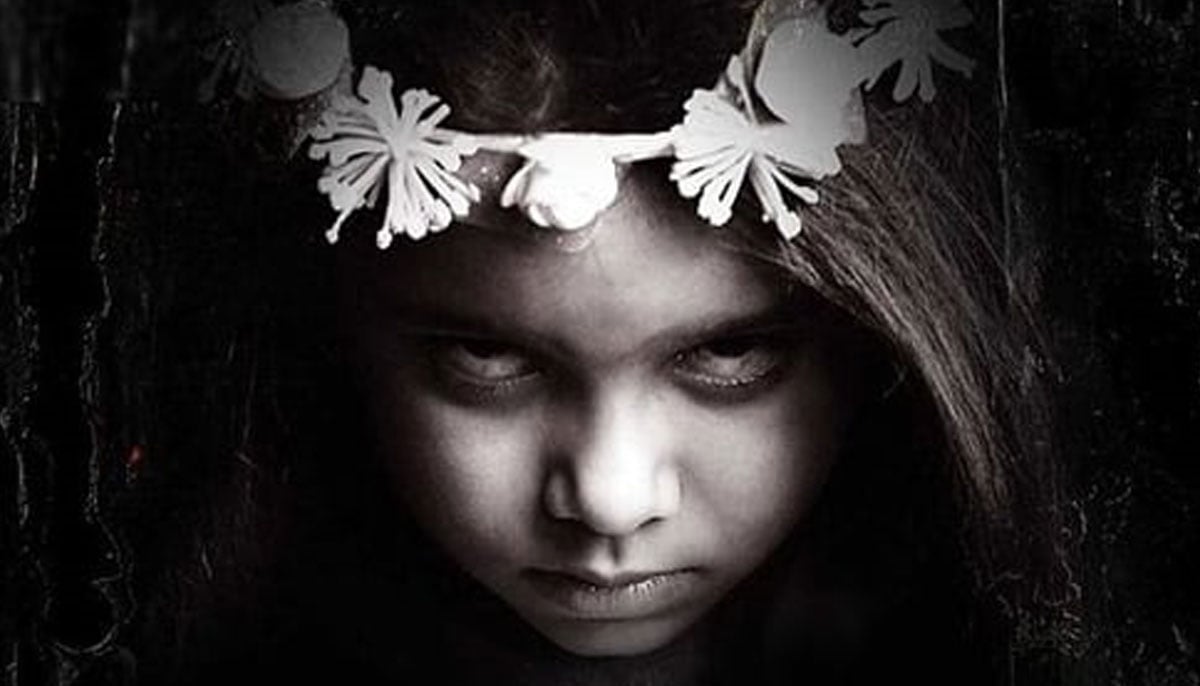 They are shown as evil villains who seek help from black magic, which is forbidden in Islam. Even though they gain powers and can call spirits to assist them in achieving their romantic goals, all their efforts are thwarted by holy men and these witches literally get burned in the end

The role of Sumbul, the witch played by Farah Shah, gained immense popularity when the first season of the drama Bandish was aired in 2019. Sumbul was ridiculed and rejected by her crush Junaid during her university years, and she kept accumulating magical powers with the goal of destroying Junaid and his family. Sumbul with her stylised hair, stone jewellery, and gothic makeup added glamour and brought aesthetic horror to the screen, making the show so successful that it has now become a franchise.
In the drama Nazr-e-Bad, the witch Pervaiz is seen casting spells on the bangles and bracelets of his beloved Maham, who hates him and is getting married to someone else. Pervaiz is successful in manipulating the love of Maham but fails ultimately when all his magic gets cancelled by the religious incantations of a pious man who is called by Maham's mother. Male witches like Pervaiz are a rarity in dramas, but beautiful evil female witches with very chic wardrobes are a common occurrence. Witches with a romantic trope exude sexuality and an overall sense of freedom from the religious and patriarchal structures of society.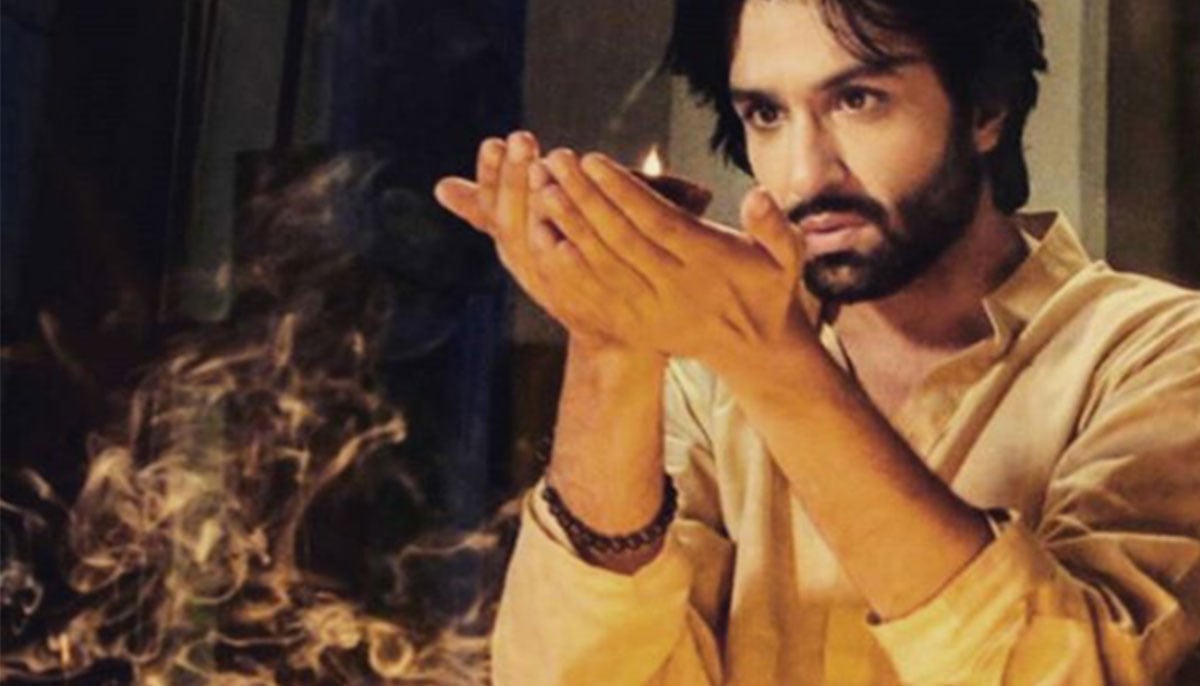 Another type of witch in Pakistani dramas is the dayan, a spirit suspended between the world on earth and the world beyond the skies because of some issue. The dayan can possess the body of a human and exist independently as a celestial being as well. In a 2018 drama Belapur Ki Dayan, translated as the witch of the place named Belapur, the dayan Nilofar comes back from the undead to haunt the family of her stepbrother who killed her and buried her in the well of their ancestral home. Nilofer possesses the body of her stepbrother's daughter Tasha and attempts to ruin her life.
A more recent example of this type of dayan is found in the three episodes of the drama Lutrum Putrum that aired two weeks ago as a part of the horror series Siyah — literally meaning black. Lutrum Putrum is a horror comedy with an underlying message that for a happy marriage, both partners need to understand each other and should not try to change each other. The short drama with a simple theme carries a plot with twists and a complicated character of the witch Chandni.
The story revolves around a disgruntled husband Nabeel who loves his wife but wishes to change her fiery temperament and tame her fiercely independent nature. He takes help from a local magician who inherited many spirits, jinns, and various otherworldly creatures from his wizard father and injects them into women whose husbands want to tame, control, and change them. This drama showcases the varying cultural angles of the "witch" nomenclature. From one angle, an angry woman with an aggressive attitude is called a witch [as an English word] or a churail, which is one of the Urdu words for a witch.
When Nabeel's wife Sidra interrogates him and calls him for his interest in other women, he tells her that she is scaring him, and she replies with rhetorical questions like "Do you think I am ugly? Do you think I am a witch?" Sidra plays with knives in the kitchen, and almost chokes Nabeel, and her onscreen presence is often accompanied by horrifying music scores. So, the dominating wife with a knife becomes the symbolic witch.
Sidra becomes the actual witch when the spirit of Chandni, injected into Sidra through a syringe by Nabeel, becomes free accidentally. The genre of horror-comedy enables the drama to deal with the ambivalence around the idea of a witch. For example, Nabeel seeks the help of his friend and the magician when Chandni takes over Sidra's body. When all the three male characters are hiding under the bed, they argue about what Chandni is actually, a spirit, a ghost, undead, or a witch. Then one of them says that the idea of 'witch' is so fluid nowadays and everything is very confusing.
This commentary is furthered by Chandni's many declarations about her identity as a woman. She is a witch, a former human being, and a woman with feelings, who is ready to take revenge on the society that wronged her. The comic element is created when Sidra in her natural fierceness scares and dominates the witch Chandni. In the end, Chandni self-destructs herself through her own impatience at the dumbness of the male characters. The layered commentary on the physical self and identity of the witch and the wives can be easily read from a feminist perspective.
The character of a witch who possesses the bodies of human beings is mostly presented in a serious chills-down-the-spine method in a recent short film Gulabo Rani. Unlike most horror genre dramas, Gulabo Rani's narrative is built on abandoned hostel horror stories, which are favoured and savoured in national urban centres. The short film brings in sci-fi elements with its sepia-toned frames, blue flashlights, and an active and non-aesthetic witch. Gulabo possesses a boy Akhter, who is bullied by his college mates for his underprivileged background.
Unlike all the witches in mainstream television, Gulabo is very sci-fi, with no aesthetic packaging, and no backstory. Another significant aspect of Gulabo Rani is the absence of religious belief. Conflicts are neither clarified nor resolved and even the possession of the body of Akhter by Gulabo remains ambivalent.
I believe that we need to study variances in nomenclature and the representation of witches in popular cultures outside the Anglosphere in order to understand the depths of witchcraft. It will be very interesting to think about the impact of colonisation on the way we understand witches, and women, in postcolonial societies.
In traditional Punjabi folklore, witches appear as old women, and beautiful girls, and sometimes take the form of animals. The characters of witches in popular fiction took a nationalist and religious turn in the 1980s, when witches were shown as non-Muslim women, bent upon destroying Muslim men who successfully avoided their clutches by the power of their faith. In Pakistani patriarchal society, it is very usual to label independent women witches and only recently the idea of a witch in popular urban culture has become multidimensional.
---
Javaria Farooqui is an assistant professor at the Department of Humanities and Social Sciences at COMSATS University Lahore. She is an ardent drama enthusiast and has a PhD in popular culture from the University of Tasmania (Australia). She posts @JavariaFarooqui