Postmortem: How was Pakistan's cricket disgraced off the field?
Updated Friday Nov 17 2023
"Success has many fathers but failure has none" fits aptly in the present circumstances in which Pakistan cricket and its players have finally ended up in the ongoing ICC World Cup without even reaching the semi-finals. Not for the first time though, in fact, in the last six semi-finals of this mega event, they have been able to get to that stage only once and that too in 2011 in India.

It is, therefore, not surprising that not only the team, its captain, Babar Azam, the selectors, but the support entourage and the rest are also once again under the cosh and criticism, for not being able to live up to the expectations of their doting fans and followers. As a result, the wholesale changes were predictable.
Not that they were expected to set the Thames on fire, but at least there was some hope against hope that they may yet spring a surprise or two considering their unpredictability which at the time had been their forte.
To be fair to them, however, it must also be said that from the very start, their problems outweighed their plans if at all they had any. A poor outing in the truncated Asia Cup earlier on in which Pakistan looked so dismal and disjointed as a team should have been enough to make sure to regroup and reinvent themselves and their mindset to be on a bigger stage than the Asia Cup.
Not sure about the management at the top with the chopping and changing of officials, selectors and coaches as the team travelled back and forth in the Asia Cup, and also not even happy about their unsigned contracts, did not really bode well for the team anyway.
When systems are not in place and when uncertainty creeps in, the result as a consequence is mostly despairing. So let us not make the captain, Babar Azam, the only person responsible for the failure. His brilliance as a class batsman holds merit but from scratch, we knew that not all great batsmen or bowlers make good leaders.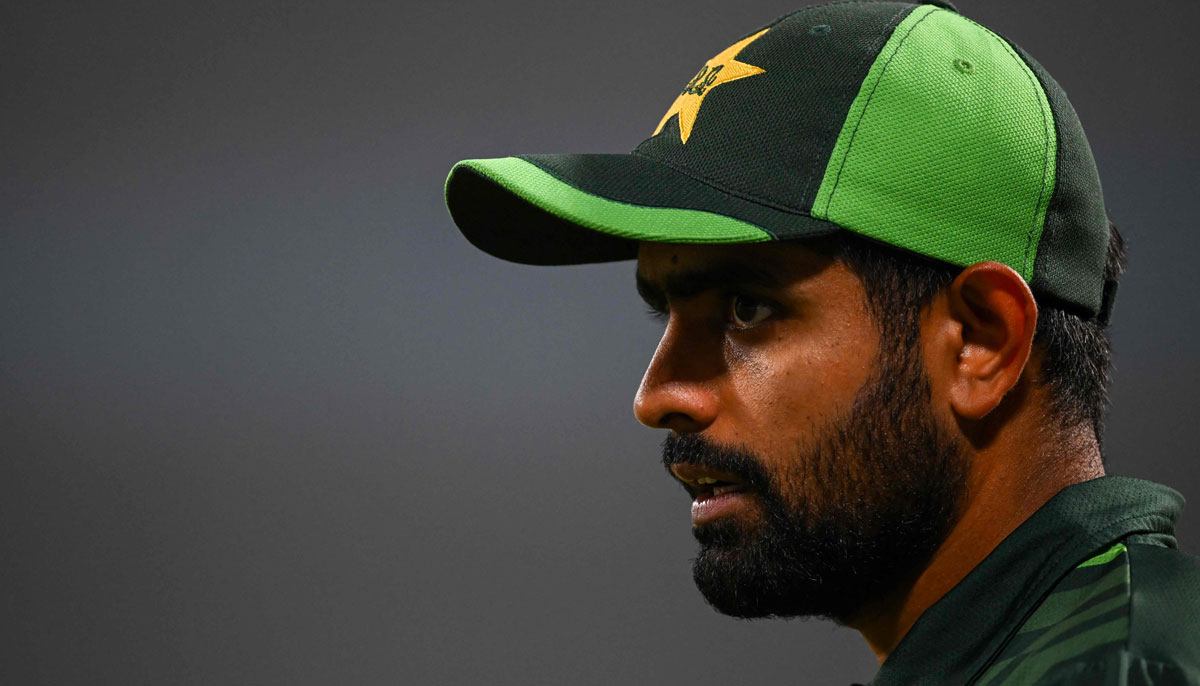 It is a different skill from being a batsman or a fine bowler. But that is not the only reason that we notice Pakistan's failure. The other factors contribute more than the captaincy itself. For instance, the selection of the team on the likes and dislikes of a handful who are now the centre of criticism for picking up an unbalanced, disjointed team to suit the situation and condition and the state of the pitches in a country where the event is being held.
Injury to Naseem Shah, their strike bowler, was a big blow which did upset the balance of the pace attack but those who selected the team should have known that Indian wickets do favour spinners as is proved, by how well Adam Zampa, the Australian leg-spinner, Kuldeep Yadav and Ravindra Jadeja of India, bowled all through to get India where they are.
The so-called Pakistani selectors, however, failed in their duty to look deeply into this important factor by relying on Shadab Khan and Iftikhar Ahmad, the part-time spinners, instead of inducting Abrar Ahmad, a proper leg-spin and googly bowler, whose success against Australia, England and New Zealand at Test level naturally made him a deserving candidate but ignored.
Not to talk of batting that remained as inconsistent as always. Even Babar Azam was not up to his best. Abdullah Shafique, Mohammad Rizwan and Saud Shakil sparingly performed as did Fakhar Zaman.
In cricket, it is a well-known fact that fast bowlers hunt in pairs, after injury to Naseem Shah, Shaheen Afridi's performance was not his usual. Haris Rauf looked ordinary, the captain and the chairman of the selection committee should have had contingency plans which they had none.
Pakistan's bowling was thrashed all over in the competition, resulting in five defeats including against Sri Lanka and Afghanistan. A close game against South Africa was their only highlight, a lucky win against New Zealand through Duckworth Lewis and a humiliating defeat by England, who themselves were at the wrong end of the ranking with their pathetic display with bat and ball then, finally ended their misery.
In the midst of the competition, it was also discovered that Inzamam-ul-Haq, the chairman of the selection committee, a fine player of yesteryears was allegedly associated with England-based companies operating as players' agents of which he admittedly turned out to be a director with the captain Babar Azam and Mohammad Rizwan also a part of them.
This also resulted in allegations from various circles that influenced the captain and the chairman of the selection committee Inzamam to have their favourites in the team and leave out the ones who met the merit. The conflict of interest resulted in Inzamam resigning and the selection committee disbanded.
Inzamam should have been honest enough to not accept the job which he did after his first stint as chairman from 2016 to 2019 and his unceremonious exit.

Let us not forget that posing as player's agents, Mazhar Majeed and Azhar Majeed were caught in that sting operation during the Lord's Test of 2010 which resulted in the imprisonment of Pakistan captain Salman Butt, Mohammad Asif and Mohammad Amir.
As far as the World Cup stands, the four deserving teams have reached the top. India players Virat Kohli, Rohit Sharma, Shubman Gill, their bowlers, Jasprit Bumrah, Mohammed Shami, Mohammed Siraj, and the spinners Jadeja and Yadav unfailingly performed. As did the Australians with that incredible Glenn Maxwell mesmerising knock, not forgetting Rachin Ravindra of New Zealand and Quinton de Kock.

Pakistan now needs to dig deep into their shortcomings which have brought them into disgrace all around. It is now their collective responsibility to get out of this higgledy-piggledy state and the system which is as much disturbing to say the least.
---
Qamar Ahmed played first-class cricket for Sindh and Hyderabad and has also captained the teams. His work has been published in several national and international publications. Qamar authored his autobiography Far More Than A Game in 2020. He posts @qamaruk

---
Disclaimer: The viewpoints expressed in this piece are the writer's own and don't necessarily reflect Geo.tv's editorial policy.