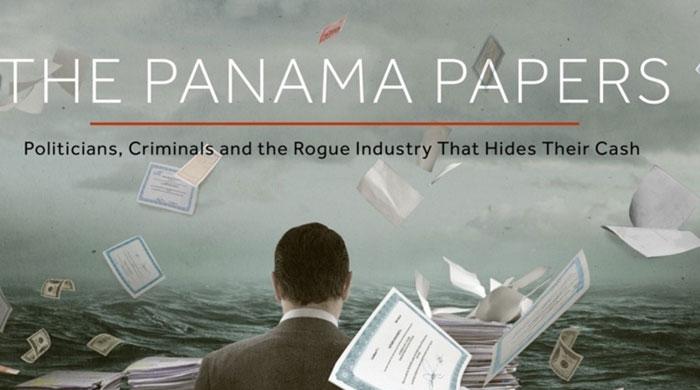 ISLAMABAD: More than 400 Pakistanis identified in the Panama Papers owning offshore companies will be named on May 9 that coincides with the worldwide release of a searchable database by the International Consortium of Investigative Journalists (ICIJ) with information on more than 200,000 companies.
A whistleblower had leaked this data to a leading German newspaper, Suddeutsche Zeitung,that further collaborated with over 100 media partners through the ICIJ having a network of members in over 60 countries.
This correspondent made all-out efforts to find the records of Pakistanis who were found operating in multi-layered secrecy, either through proxy shareholders or by registering their correspondence addresses in foreign countries to hide their identity. Nevertheless, the ownership of some companies are untraceable like Askari Limited and Baradar Corporation.
Although, politicians attract more attention than others, the business class forms a majority in the list as they have been found using tax havens like the British Virgin Islands, Seychelles, Panama, NIUE and other such jurisdictions for transferring profits abroad, purchasing properties and opening bank accounts in Switzerland, Hong Kong, Singapore, Ireland and other such places.
Karachi leads in terms owners of offshore companies and Lahore follows. Majority of them identified by their addresses in Pakistan are residents of Defence Housing Authority in both cities. The database will likely be the largest ever release of secret offshore companies and the people behind them, said the ICIJ in its announcement.
The data comes from the Panamanian law firm Mossack Fonseca, one of the top players in the offshore world, and includes information about companies, trusts, foundations and funds incorporated in 21 tax havens, from Hong Kong to Nevada in the United States. It links to people in more than 200 countries and territories.
From 2 pm EDT (1800 UTC) on May 9, users will be able to search through the data and visualize the networks around thousands of offshore entities, including, when possible, the company's true owners. The interactive database will also include information about more than 100,000 additional companies that were part of the 2013 ICIJ Offshore Leaks investigation, said an announcement by the ICIJ.
Meanwhile, ICIJ and its media partners, including new media outlets in countries where the ICIJ has not worked yet will continue to investigate and publish stories in the weeks and months to come.
The Panama Papers investigation revealed the secret offshore dealings of world leaders and other politicians as well as criminals and celebrities. It exposed the role of big banks in facilitating secrecy and tax evasion. And it showed how companies and individuals blacklisted in the US and elsewhere for their links to terrorism, drug trafficking and other crimes were able to do business through offshore jurisdictions.
Since its release, the Panama Papers investigation triggered official inquiries in multiple countries and put pressure on world leaders and other politicians to explain their connections to offshore companies. It sparked a new sense of urgency among lawmakers and regulators to close loopholes and make information about the owners of shell companies public.
—Originally published in The News