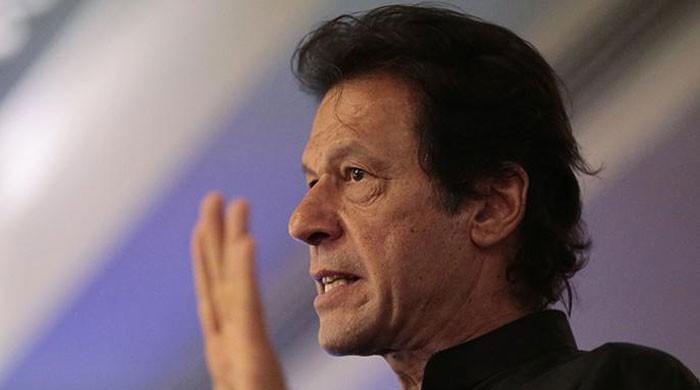 ISLAMABAD: Pakistan Tehreek-e-Insaf Chairman Imran Khan on Thursday said that the letter from the Qatari prince in the Panama Leaks case against Prime Minister Nawaz Sharif and his family has been mocked everywhere including courts.
The PTI Chief was talking to media in Bani Gala, where he said that even a letter from Donald Trump can't save the PM now.
He said the letter made the prime minister's earlier speeches worthless.
He said that PM Nawaz does not have the money trail of Mayfair apartment.
"We did not even know and they added trust deed secretly," said Imran.
The PM had rightly said once that whoever committed corruption, did not keep the money under their own name, commented the PTI chief.
"They live like prince and princesses, from where do they get so much money?" said Imran.
The job of Federal Board of Revenue is to make the powerful pay taxes, he said.
He said people have been burdened by the recent raise in the prices of diesel and petroleum.
The SC on Wednesday asked PTI to elaborate about the businesses owned by the Sharif family saying the court cannot review political statement, nor can it announce a verdict on the basis of news reports.
During the hearing, PTI questioned the money trail through which the London flats owned by the Prime Minister's children were bought.