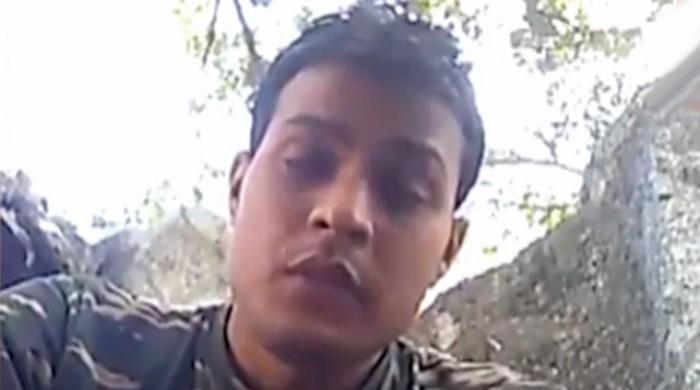 NEW DELHI: Days after an Indian Border Security Force (BSF) soldier shamed the Modi government by sharing the deplorable conditions they are made to work in, a new video has surfaced, this time a Central Reserve Police Force (CRPF) soldier has come forward to shame the government.
What is most interesting is that the soldier laments that the CRPF which is deployed during elections, outside the parliament, on VIP protocol, deployed to perform in every possible scenario; is paid peanuts compared to the Indian Army soldiers.
The soldier identified as Jeet Singh, complains to the Indian prime minister that even teachers earn better wages than CRPF personnel.
Singh complains in the video that CRPF personnel do not receive any pension, even after 20 years of service. Former personnel do not even benefit from medical or quota provisions.
The CPRF soldier likens the difference between Indian Army and the CRPF as injustice by the government.
The earlier video posted by Tej Bahadus Yadav of the Border Security Force (BSF) on social media went viral prompting an inquiry by BSF. In the video the soldier complaine that higher officials were selling supplies meant for troops, often forcing them to go to bed on empty stomachs.
"Governments change, but our situation doesn't change… We only get a paratha and tea as breakfast and this is without any pickle or vegetables... we slog for 11 hours and at times we have to stand throughout the duty hours. For lunch, we get 'dal' (pulses) which only has 'haldi' (turmeric) and salt... with roti. This is the quality of the food we get... how can a jawan do his duty?" Yadav said in the video.
For exposing the dire straits, Yadav was relegated to a plumber's job, an Indian magazine reported.