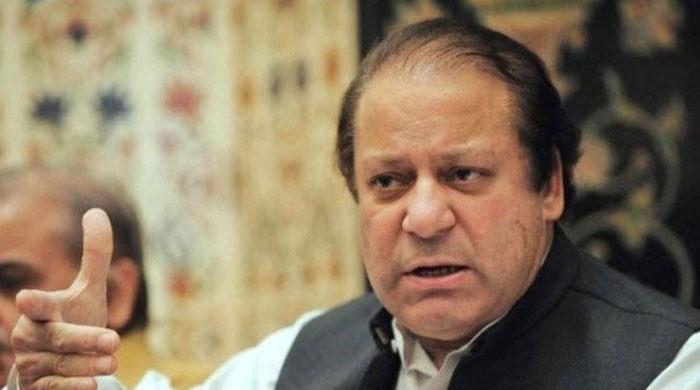 ISLAMABAD: Prime Minister Nawaz Sharif has strongly condemned the blast at Lal Shahbaz Qalandar's shrine in Sehwan.
A suspected suicide bomber blew himself inside the shrine of Sufi saint Lal Shahbaz Qalandar in Sehwan on Thursday evening, martyring over 50 people and injuring dozens of others, officials confirmed.
The blast occurred soon after the devotees entered the shrine after dhamaal.
"Sufi saints played a major role in the foundation of Pakistan," the prime minister said, in a statement. "This is an attack on Pakistan's future."
PM Sharif, in his statement, pledged to deal with the perpetrators iron-handedly.
Large crowds of people, from different parts of the province, were gathered at the shrine when the blast took place.
Devotees throng to the shrine of the revered Sufi saint every Thursday to participate in a dhamaal and prayers.
In November, at least 52 people were killed and more than 100 got injured in a suicide blast in Shah Noorani shrine near Hub in Balochistan's Lasbella district.
Additional Deputy Commissioner Lasbella Tariq Mengal had said that 500 to 600 people were in the shrine at the time of the blast.