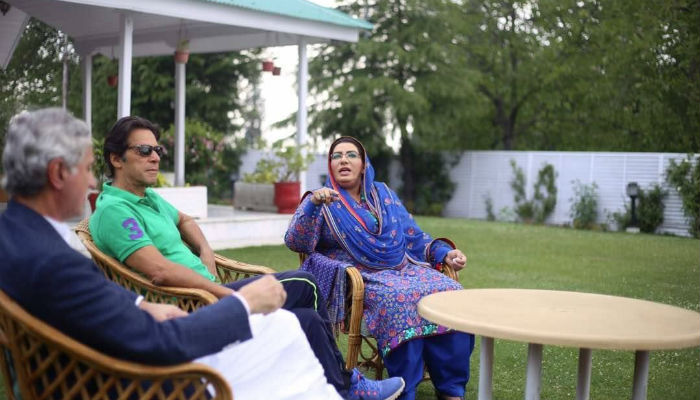 ISLAMABAD: Former Pakistan Peoples Party Leader and federal minister Firdous Ashiq Awan joined the Pakistan Tehreek-e-Insaf (PTI) on Tuesday.
Awan travelled from Sialkot to Nathiagali where she met with Imran Khan, PTI secretary-general Jehangir Tareen and PTI leader Ishaq Khan Khakwani, sources told Geo News. The former minister will make a formal announcement today.
PTI's official Twitter account tweeted out two photos announcing the joining of the former PPP stalwart.
"Firdous Ashiq Awan meets Jahangir Tareen. She will meet Imran Khan shortly after which she will announce her inclusion into PTI," the first tweet read.
The official account then posted another tweet which said that she has joined the party.