The children of Zamung Kor
Zamung Kor provides young children who previously worked as garbage collectors, beggars or labourers, access to free schooling, food, lodging and counselling services.
Updated Sunday Jul 16 2017
PESHAWAR: Last year, 10-year-old Shoaib was collecting scraps from garbage cans in Peshawar to sell for a few bucks. Today, his dirty clothes have been replaced. His matted hair washed and his gunnysack swapped for a school bag. He now sits in a corridor of Zamung Kor in Peshawar cheerfully chatting away with his classmates.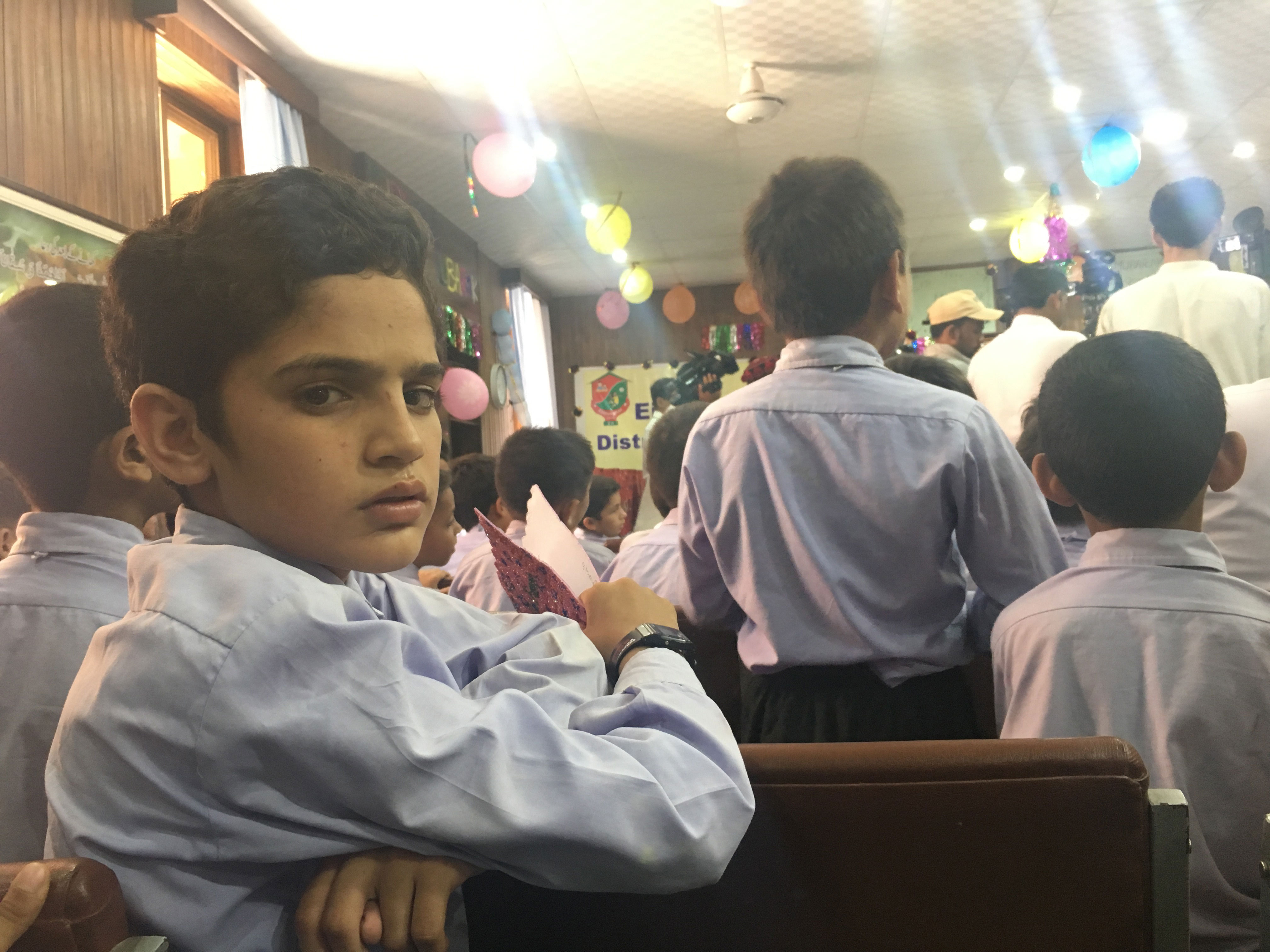 Shoaib was brought to Zamung Kor by his grandfather. "My family always wanted me to get a proper education, but they could not afford one," he tells Geo.TV, "This place is now my new home."

The 10-year-old's story is not unique. There are over 128 children in the government-run Zamung Kor, with similar stories. These boys worked as garbage collectors, beggars or labourers until state authorities rescued them.
Zamung Kor was inaugurated in November 2015 by the Khyber Pakhtunkhwa government. It is the first-of-its-kind live-in shelter and rehabilitation centre in the country for street children and orphans.
At the facility, young children have access to free schooling, food, lodging and counselling services. Bankrolled by the provincial government, Rs430 million have been earmarked for the project of which Rs157 million have been released thus far.
In the coming years, the educational facility will be expanded to include a sports ground, an auditorium and a cricket academy.

"We are not running an orphanage," says Maj (retd) Haris Khan Khattak, the director of Zamung Kor, "Once rehabilitated, these children will be reintegrated into the society as valuable and contributing citizens."
When the facility first opened its doors, it had only 15 children, all boys, although it can house up to 1,000. Khattak says identifying and bringing children to the institute is trickier than they initially thought. They need a larger staff and more vehicles. Yet, he is hopeful that the numbers will go up in the next three years.
There are an estimated 3.3 million child labourers in the country, in the age group of 5-9 and 10-14 years. Out of these, one million are in Khyber Pakhtunkhwa, according to the Child Labour Survey of 1996. No updated figure is available.
In order to get an accurate picture, the Pakistan Tehreek-e-Insaaf-led government has set aside Rs40 million from the 2017-2018 budget for a new survey.
"We need more such initiatives, especially one for girls, to deal with child labour in the country," explains Khattak, adding that "We have had children who were exposed to radicalisation. Then there were those who were abused on a daily basis and were addicted to drugs. These children are showing remarkable progress today."
Most of those in the institute are orphans. Others are categorised as children at risk, vulnerable children, children without parental care, children of the street and children on the streets. They are brought to Zamung Kor after Child Protection Units refer them here.
The provincial government's effort has been largely applauded across the board, yet there are still some reservations.
"There are only 11 Child Protection Units in the province," says Imran Takkar, a child rights activist, "and most are in terrible conditions while some have had their donor funding withdrawn."
The focus, he says, should also be on establishing and strengthen such units in the 26 districts of the province. "Helping children off the streets is our responsibility, but so is finding out why they ended up there in the first place."