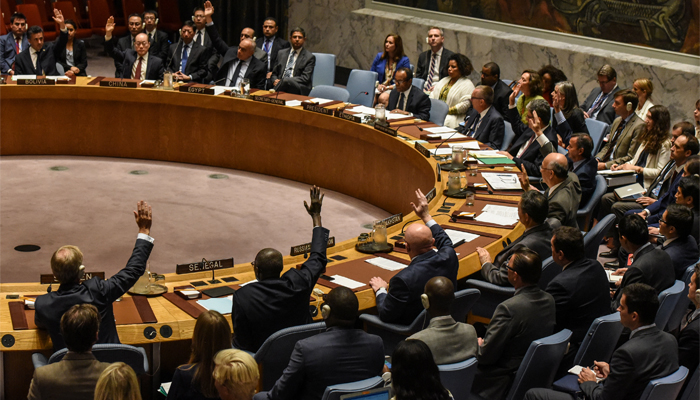 UNITED NATIONS: The United Nations Security Council expressed deep concern on Wednesday about violence in Myanmar's Rakhine state, where about 400,000 Rohingya Muslims have been forced to flee to Bangladesh.

In a statement, the 15-member council "expressed concern about reports of excessive violence during the security operations and called for immediate steps to end the violence in Rakhine, de-escalate the situation, re-establish law and order, [and] ensure the protection of civilians".
British UN Ambassador Matthew Rycroft said it was the first time in nine years the council had agreed on a statement on Myanmar.