ISLAMABAD: A decade has passed since the unconstitutional imposition of emergency by the-then president and army chief General (retd) Pervez Musharraf.
On November 3, 2007, Musharraf suspended the Constitution, had 60 judges arrested for not taking a new oath under the Provisional Constitutional Order (PCO), and imposed a ban on news channels and political gatherings in the country. 
In reaction to his measures, lawyers, political activists and members of the civil society all over the country rose up and were regularly seen on streets protesting his authoritarian mode of governance.
After imposing the emergency, Musharraf had said in a midnight television address that he decided to act in response to a rise in extremism and what he called the paralysis of government by judicial interference.
"I fear that if timely action is not taken, then God forbid there is a threat to Pakistan's sovereignty," he said, adding that, "I cannot allow this country to commit suicide."
In the capital Islamabad, armoured personnel carriers and military trucks patrolled the streets while roadblocks with metal barriers were set up on the main thoroughfares.
Supreme Court Chief Justice Iftikhar Chaudhry, whose earlier suspension in March marked the beginning of a slide in Musharraf's popularity, was sacked.
Chaudhry was escorted home by police from the Supreme Court where he and other judges had refused to endorse the emergency.
Pakistan's top news channel, Geo News, faced a ban of 77 days under the Musharraf regime's emergency.

At present, Musharraf faces a high treason case against his 2007 actions, which was initiated during the tenure of Pakistan Muslim League-Nawaz leader Nawaz Sharif's premiership. 
The special court indicted him in 2014. However, in March 2016, the former chief of army staff left the country on grounds of medical treatment.

Musharraf is also facing a separate case in an anti-terrorism court, known as the judges' detention case, based on an FIR against the retired general registered in August 2009.

The former army chief is accused of detaining over 60 judges, including chief justice Chaudhry, after the proclamation of a state of emergency in the country.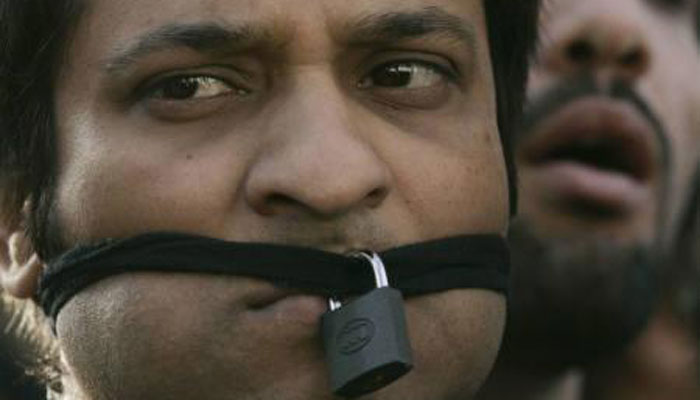 The emergency was imposed and the judges were suspended at a time when the Supreme Court, under Chief Justice Chaudhry, was expected to rule on the legal status of the presidential election in which Musharraf was re-elected a month earlier.
Later, the Supreme Court, in its verdict on July 31, 2009, declared the emergency 'unconstitutional' and de-notified the judges who took oath under the PCO.