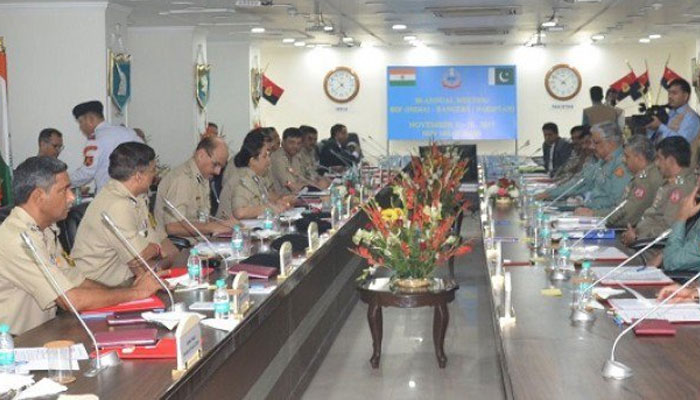 RAWALPINDI: The delegation-level talks between Pakistan Rangers and Indian Border Security Force (BSF) concluded in New Delhi on Friday, the Inter-Services Public Relations said, with the two sides discussing several issues relating to the border between Pakistan and India.

The meeting, held in a friendly and conducive atmosphere, decided to make sincere efforts for resolution of minor border issues on local commanders' level, the ISPR said in a statement. The two sides pondered over steps to check smuggling and illegal crossing of the border.
Officials at the meeting shared views on ceasefire violations and unprovoked firing, and casualties in their wake including that of women and children. The meeting dwelt on effective implementation of the 2003 ceasefire agreement between the two countries, according to the ISPR.
The forum also held a detailed discussion on people who mistakenly cross the border and Pakistani fishermen languishing in Indian prisons, the ISPR further stated.
The matter of Indian constructions along the Working Boundary and international border between the two states was also raised during the three-day talks, it added. The meeting agreed to take measures for addressing mutual concerns over the constructions.
The two sides observed that both Pakistan and India would benefit if the meeting yields results.